Soil might not be the first thing that comes up in conversation about drought and gardens, but healthy soils provide plants with the necessary foundation to thrive. We also need to recognize that soils are complex living systems. We cannot grow healthy plants in unhealthy conditions, but what is healthy for one soil type, plant community, or garden might not be healthy for another. For example, the percentage of soil organic matter will be different in deserts than in wetlands. We can't apply the same expectations to both, they're just different. Likewise, serpentine soils have mineral content that is specific to and fine for certain plants but toxic to others, and that's okay! You do not have to be a soil biologist or an expert in pedogenesis to foster your soil's health. Often the best thing we can do is avoid messing it up.
Soil is a living system; it isn't just dirty. I like to say that there's soul in soil as a way of remembering that it's alive. Those living components in the soil, the microorganisms and macroorganisms, are the primary active ingredients we want to encourage. What species those organisms are depends on the kind of soil, where it is, how deep in the soil they live, and so forth.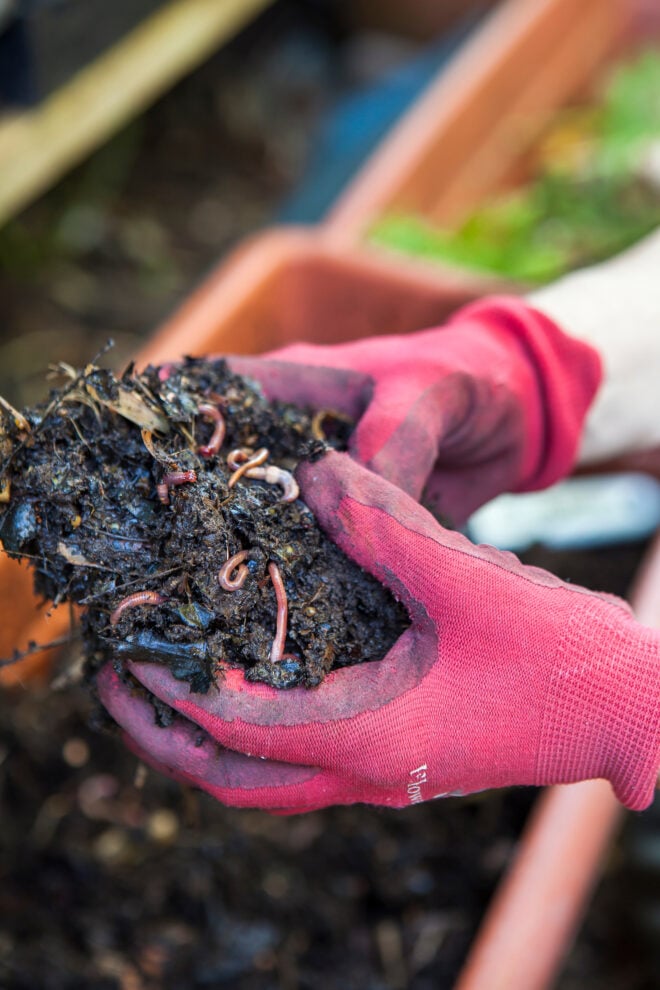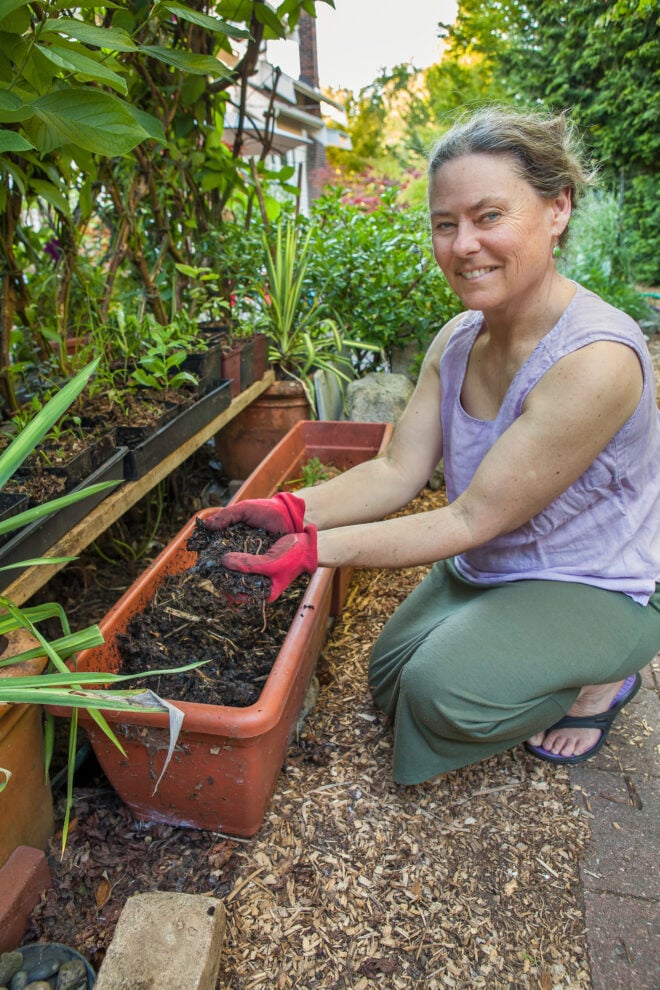 If you think about it, the "living system" term we use for soil describes something like a community or a neighborhood. It includes the structural components—the nutrients, air to breathe, water for life—and the actual beings that live there. Like the sea creatures that occupy the ocean, those beings live at different levels depending on what's available at each level. This little detail becomes important when we are working to support healthy soils so that they can support our plants. Even though these soil "neighborhoods" are underfoot and easy to ignore, this system is the foundation upon which all our gardens grow.
As we explore the depths of the relationship between soil and drought, we're going to look at what soil is, how we can take care of it, and things we do that harm it.
Without healthy soil, our plants are more vulnerable to drought stress and other stressors like heat waves and cold snaps. Plants need healthy soil to grow resilient. Healthy plants are inextricably connected with healthy soil. Fostering healthy soil should be part of water conservation efforts in our gardens because the soil itself stores water and (hopefully) makes it available to plants.
The best part is that fostering soil health can be lazy work. Sometimes it means ceasing to do damage, however well-meaning those tasks might have been. We look forward to taking a deeper dive together as we move through the soil.
CLICK ON THE TOPICS IN THE IMAGE BELOW TO EXPLORE EACH SECTION