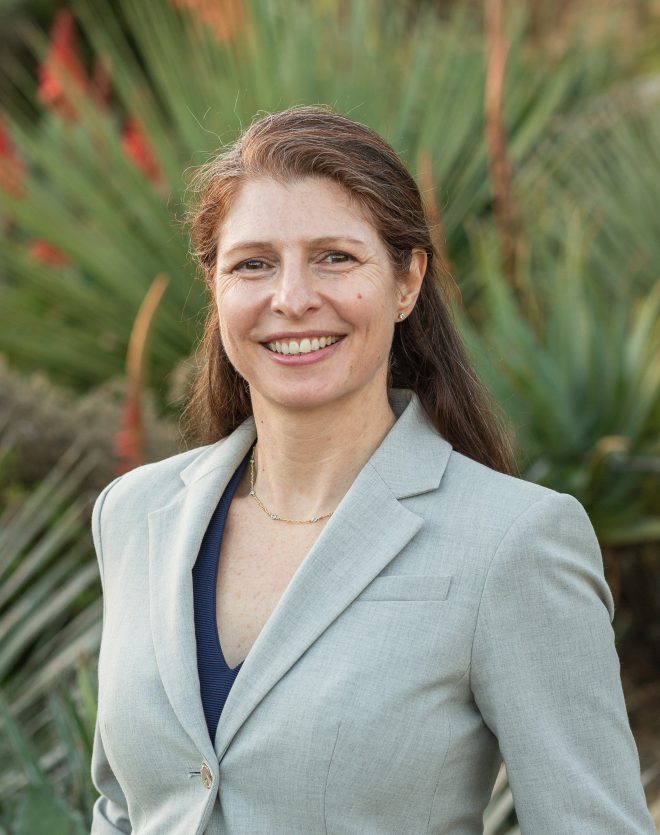 Sarah Beck is passionately committed to the vision of a resilient world dependent on the thoughtful cultivation of plants. She brings vast experience creating engaging programs that embody the principles of diversity, equity, inclusion, and accessibility. 
Most recently she served as Director of Programs & Education at the American Public Gardens Association, the leading professional organization for the field of public horticulture. Previously she managed the Everett Children's Adventure Garden at the New York Botanical Garden. Her early career was rooted in agriculture, working for the Department of Agriculture and Natural Resources at Berea College in Kentucky and for many years as founder and operator of a 50-acre certified organic farm. 
Sarah has long been enchanted by the wild and cultivated landscapes of the West Coast and has lived in Santa Cruz, California since 2018.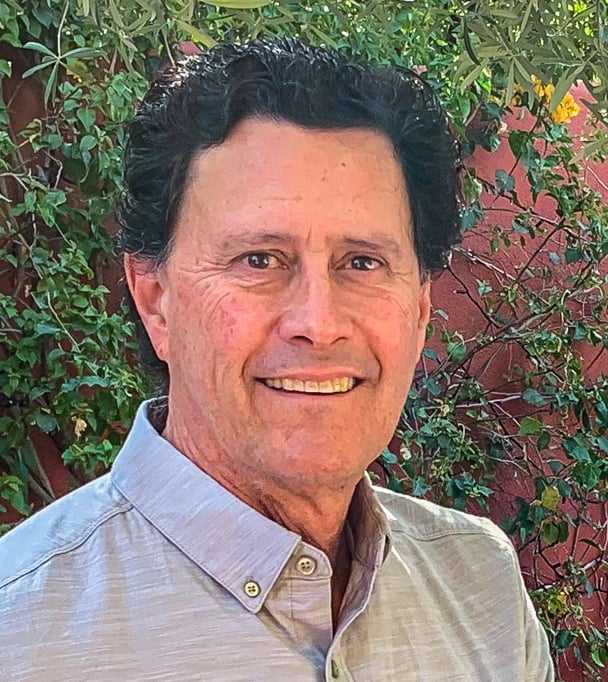 Donald Baldocchi, Board Chair
Board of Directors; Committee Service: Executive and Development
Donald Baldocchi is the owner of Pacific Nurseries in Colma, CA. He studied at UC Davis, graduating with a BS in Environmental Horticulture and has training in and practices Holistic Resource Management on his family's property. He is active in the local rodeo as well as other outdoor sports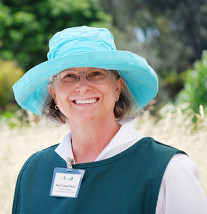 Ann Trump Daniel, Treasurer
Board of Directors; Committee Service: Executive, Content, Development, and Governance
Ann actively works to empower others to create sustainable home landscapes that protect and restore our natural environment. She is a volunteer at the UC Davis Arboretum and Public Garden in the GATEways Native Plant Garden and a founding member of the Gardening for Pollinators Education group at the Arboretum. She enjoys engaging with the public about the importance of pollinators and helping homeowners understand how they can attract and sustain a variety of pollinators in their home garden.
As a certified Landscape for Life™ trainer, University of California Master Gardener, and University of California Naturalist, she is able to combine her many interests and passion for education to inform others about sustainable and responsible gardening practices through hands-on workshops, publications, and public demonstration gardens. Prior to her retirement and relocation to Northern California in 2010, Ann gardened in Austin, Texas, and had a professional career in academic publishing and professional fundraising.  When not involved in gardening projects, you will find her with her nose buried in a mystery book. And with any luck, she has a cat at her side.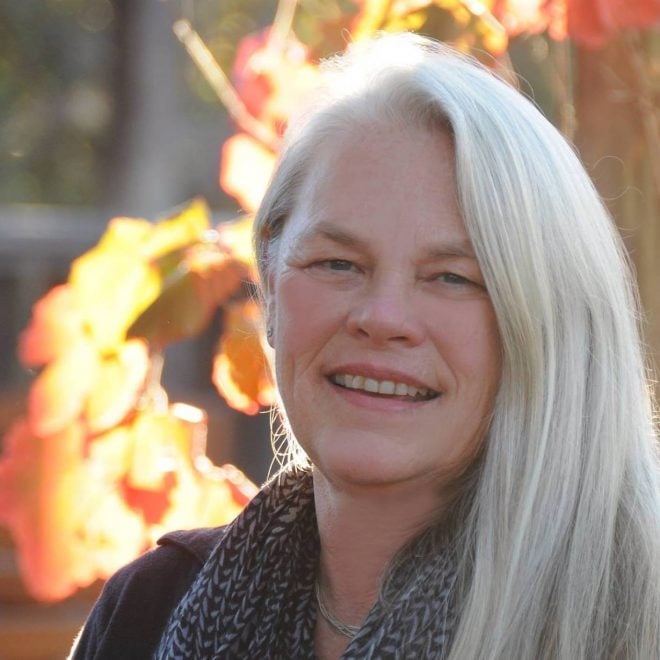 Frédérique Lavoipierre, Secretary
Board of Directors; Committee Service: Executive and Content
Frédérique Lavoipierre was the director of education at the Santa Barbara Botanic Garden, before which she was the founding director of the Sonoma State University Sustainable Landscape Professional Certificate Program. Frédérique holds an MSc in biology, with an emphasis on ecological principles of sustainable landscapes. Prior to her graduate work, she founded and operated an organic nursery. She currently lectures and works as a consultant, and serves on the editorial advisory group for the American Public Gardens Association. She authored a ten-year series, Garden Allies, for Pacific Horticulture Magazine, and continues her contributions to Pacific Horticulture's publications.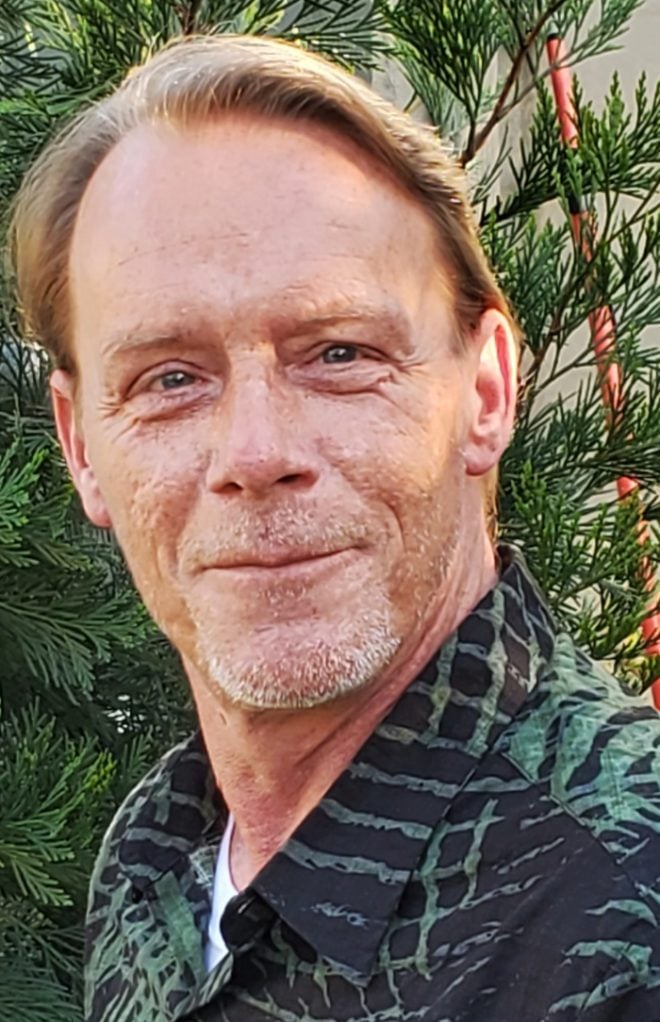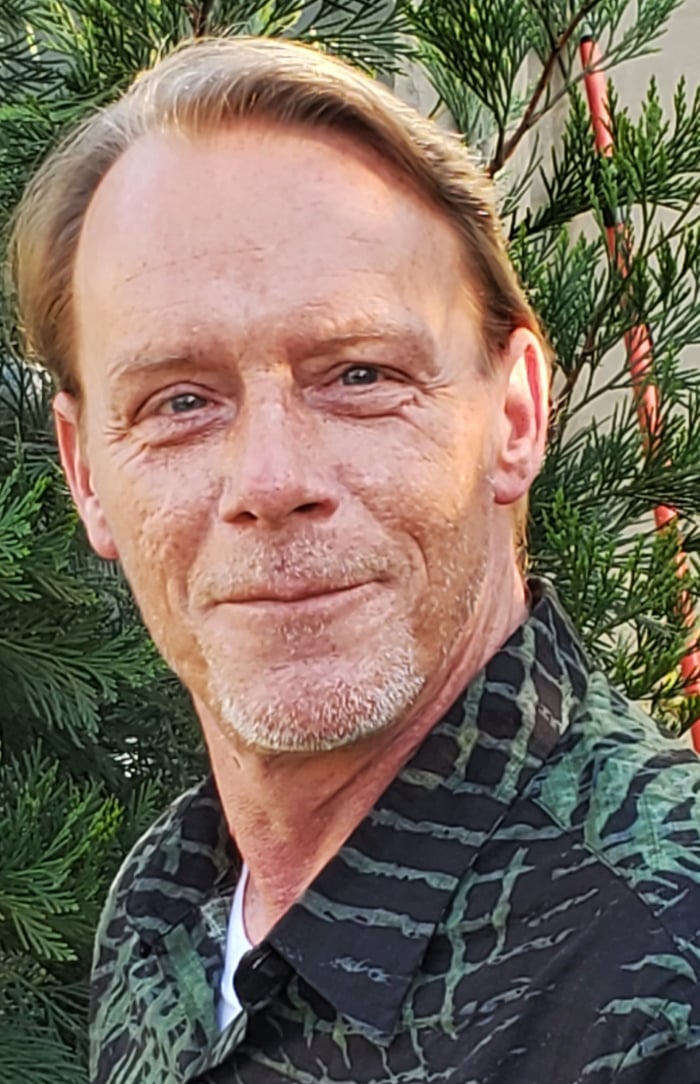 Noah Froio is a versatile administrative professional with over two decades of administrative and office management experience in both the for-profit and non-profit worlds. His first foray into the non-profit world was in 2007 and realizing his true calling to support mission-based organizations, he has never looked back. He has been Pacific Horticulture's office manager since April 2019, following a 2 1/2-year career at the USS Hornet Sea, Air, and Space Museum as their IT Manager and Sr. Director of Operations & Facilities.
Noah's favorite past-times are cycling, mycology, and being an adventurer who has been known to pick up and go to parts unknown to explore the deep wilderness areas of California's North Coast on a regular basis. He is also passionate about home gardening and ran his own garden blog for 5-years while living in Oakland, CA, chronicling the evolution of his patio container garden.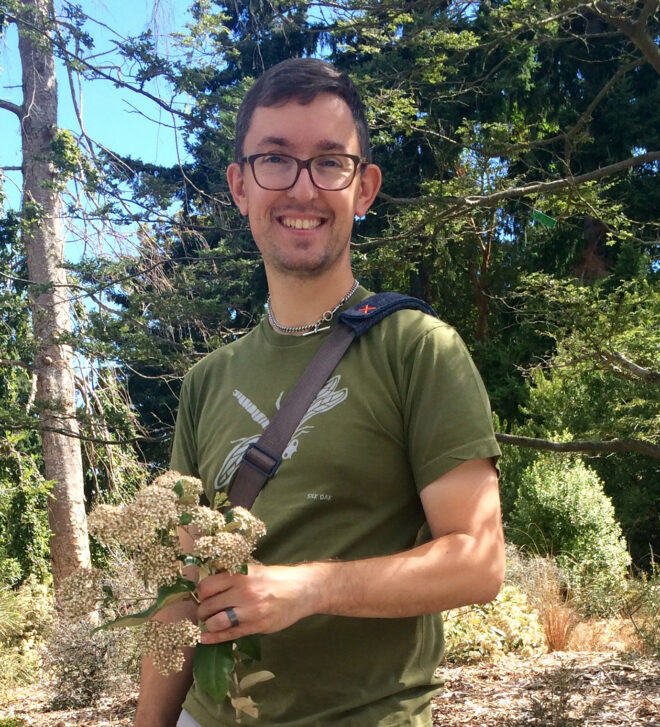 Board of Directors; Committee Service: Content
London-born botanist and gardener Dr. Ross Bayton gained his PhD at the Royal Botanic Gardens, Kew, studying the classification of tropical palms. He's the author of several books on horticulture including New Trees: Introductions to Cultivation (with John Grimshaw), Plant Families: A Guide for Gardeners and Botanists (with Simon Maugham), and most recently The Gardener's Botanical: An Encyclopedia of Latin Plant Names, as featured in the New York Times. Formerly the Gardening Editor of the UK's best-selling gardening periodical, BBC Gardeners' World Magazine, he is now the Director of the world-renowned Heronswood Garden in Kingston, Wa., and is developing a 5-acre garden at home in nearby Bremerton.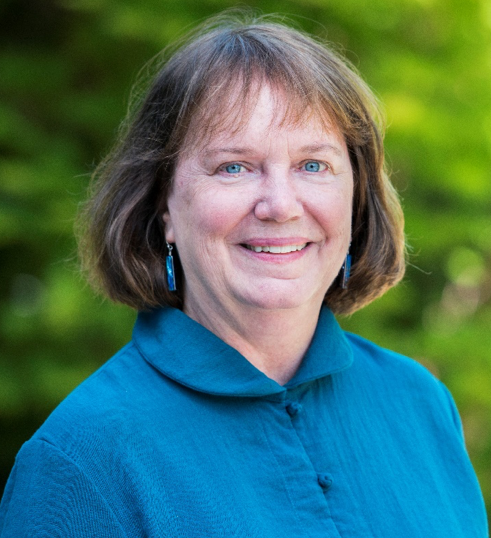 Board of Directors; Committee Service: Development
Sandy's career has included owning local consultancies, managing regional practices, serving as a director in local government, and a practice principal in an international consulting firm. Her passions being design of public spaces and gardens and local community building endeavors. Her work had been recognized with awards from ASLA, APA, APWA, YWCA, AIA, Sonoran Institute, Garden Writers of America and others. In 2018 Sandy retired from owning and managing firms, but continues to mentor emerging designers and practices as principal to the Fischer Bouma Partnership, Landscape Architects, Bainbridge Island, WA. Sandy serves as adjunct faculty to the University of Washington College of Built Environment, Landscape Architecture Program.  Volunteer positions include Vice President of Michigan State University Landscape Architecture Alumni Board, Professionals Councils at UW, and Grounds Committee at The Bloedel Reserve. Other interests and creative pursuits include art, garden and home remodeling, travel, writing, and assisting two 30 something sons with creative entrepreneurial pursuits. Sandy co-authored  The Authentic Garden published by Monticello Press.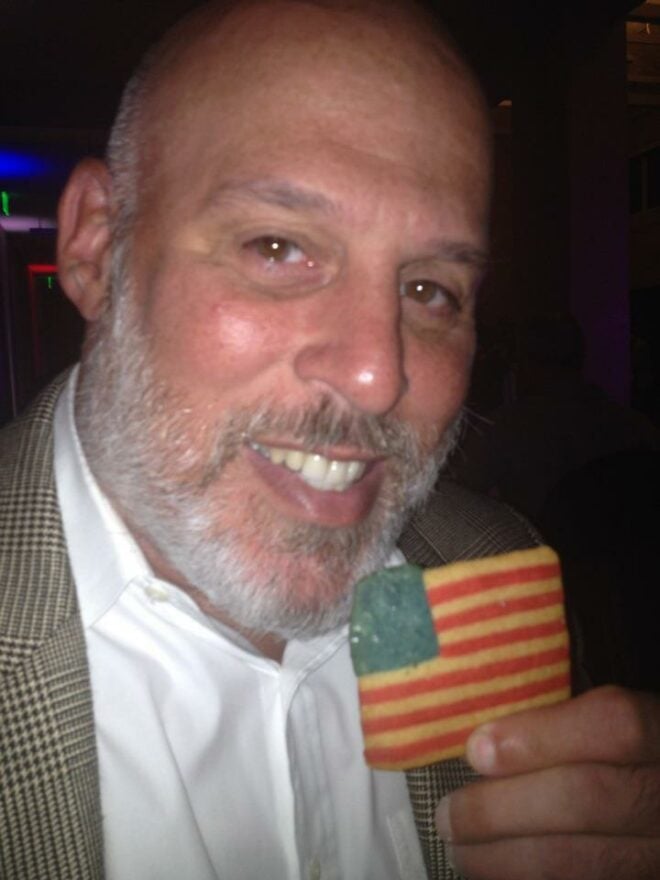 Board of Directors; Committee Service: Strategic Engagement and Inclusion
Stewart is passionate about the opportunity to create and enhance residential gardens as "nature's best hope". He is a retired financial executive who now devotes his time to Board of Director/Advisor activities. After a career on Wall Street, first as an investment banker and then as a sell-side equity research analyst, he served as Chief Financial Officer for several consumer-focused companies, first for Rush Communications (the holding company for Def Jam Records, Phat Fashions, Def Comedy Jam, and other business interests of urban culture entrepreneur Russell Simmons), then videogame developer Rockstar Games and, lastly, consumer electronics company Mad Catz Interactive. He currently serves on the Board of Directors of five nonprofits and also serves on the Audit Committees for the City of San Diego and the San Diego Association of Governments (SANDAG).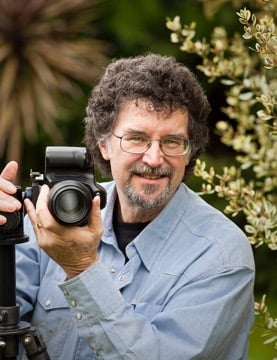 Board of Directors; Committee Service: Development
Saxon Holt is a professional garden photographer and Fellow of the Garden Writers Association. He owns PhotoBotanic.com a self-publishing site for garden photography and Summer-Dry.com an online resource for gardeners in summer-dry regions. As a photojournalist, Saxon seeks out sustainable agricultural and horticultural best practices and focuses on ways we can harmonize with nature.  He lives and gardens in an Oak-Madrone woodland in Marin County.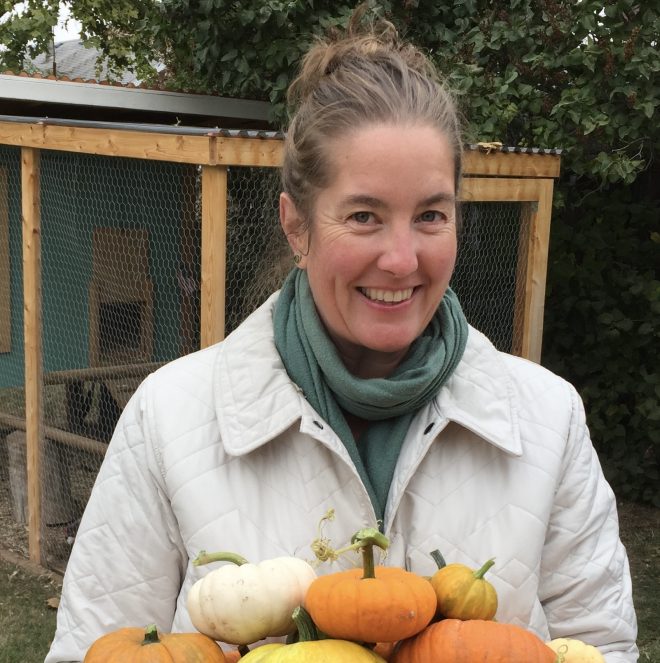 Board of Directors; Committee Service: Strategic Engagement and Inclusion
Katie's mission is to share the wonders of the botanical world, helping people develop a strong connection to nature. She is the founder of the Fortnight Garden Club that teaches foundational horticultural knowledge via on-line classes and provides horticultural consulting to projects on the west coast.
Katie holds both a BS and a MS in Environmental Horticulture and Restoration Ecology from the University of Washington.  She approaches gardening from the perspective of an ecologist, considering the whole garden environment as an interconnected web of life. Her education and horticultural portfolio includes projects in California, Washington, Australia and Hawaii. When designing or consulting on a project she focuses on reading the unique footprint of each garden very carefully to create plant communities that thrive. Katie currently lives in Walla Walla, WA with her husband and daughter. Her personal horticultural passion is the cultivation of culinary and medicinal plants to support the health and well being of family and friends.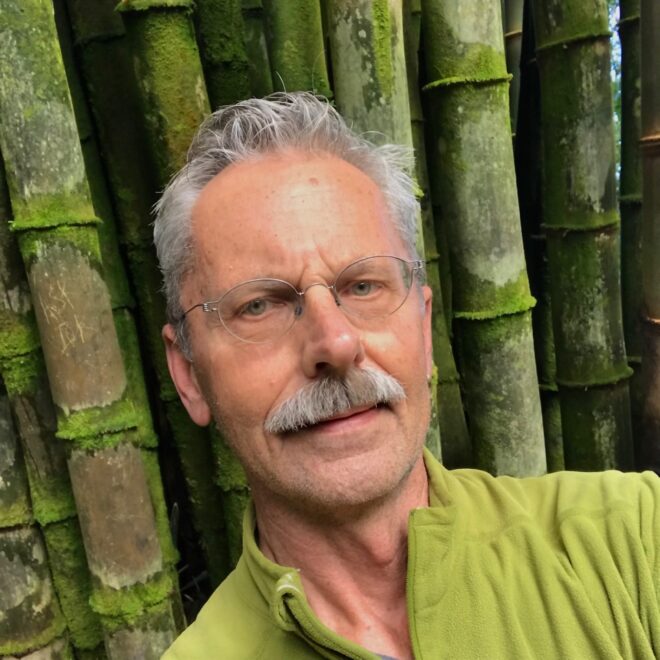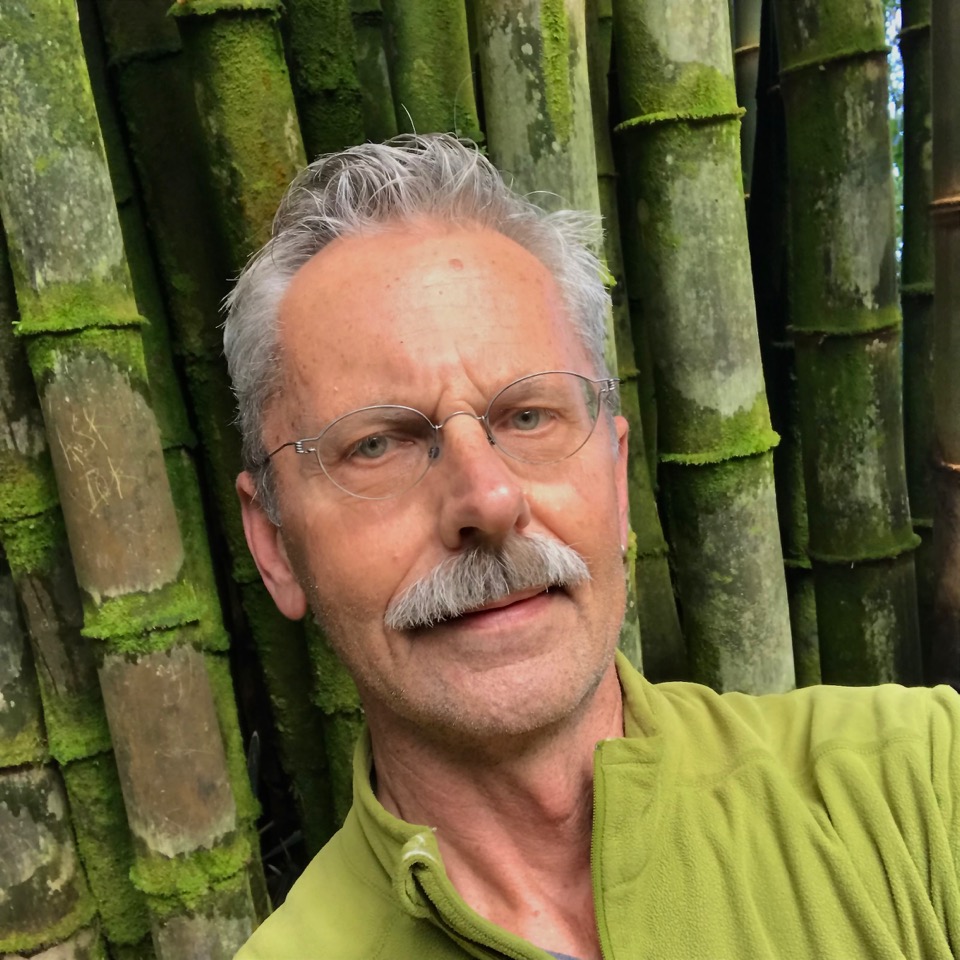 Board of Directors; Committee Service: Development
Bob Hyland is a small business owner, garden designer and consultant based in Portland, OR. His 25-year management career in public gardens has included Longwood Gardens, San Francisco Botanical Garden, and Brooklyn Botanic Garden. He has served on the nonprofit boards of The American Public Gardens Association (formerly American Association of Botanical Gardens and Arboreta), Berkshire Botanical Garden, Mountain Top Arboretum, Metro Hort Group – NYC, Hardy Plant Society of Oregon, Pacific Horticulture, and most recently Leach Botanical Garden. Before moving to Oregon, Bob was architect, co-owner, and principal of acclaimed Loomis Creek Nursery in Hudson, NY, featured in the New York Times and Gardens Illustrated.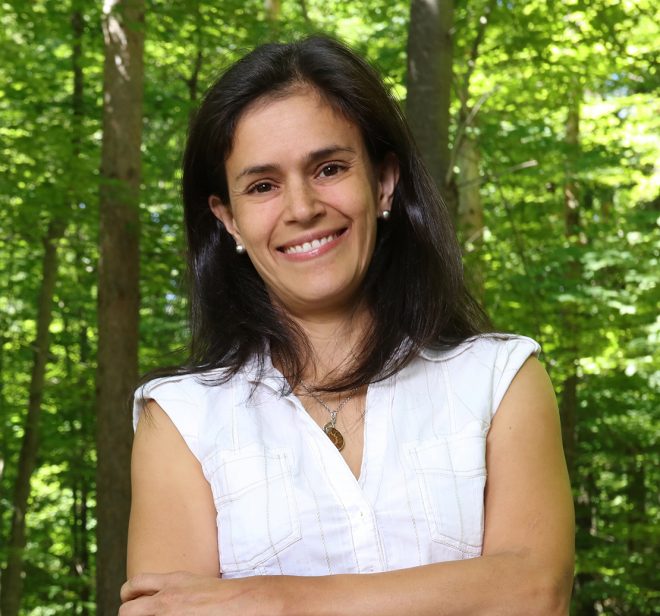 Board of Directors; Committee Service: Content
Adriana has been studying and working with plants in one way or another for over 25 years. She is passionate about plant diversity and thinks that unlocking people's inner primitive connection with plants, through horticulture, gardening, and public outreach, could be the key to solving some of the most pressing problems in society today.
She is originally from Mexico, where she completed her BSC and MSc, studying plant ecology and mating systems evolution, before migrating to Canada to pursue a PhD focusing on the genetics of species across their geographic ranges. As part of that work, she had the opportunity to travel extensively throughout the Pacific Coast, from Southern Oregon to Baja California, and completely fell in love with the landscape and its biodiversity. Adriana currently lives in Vancouver, British Columbia where she works as Curatorial Coordinator for the UBC Botanical Garden.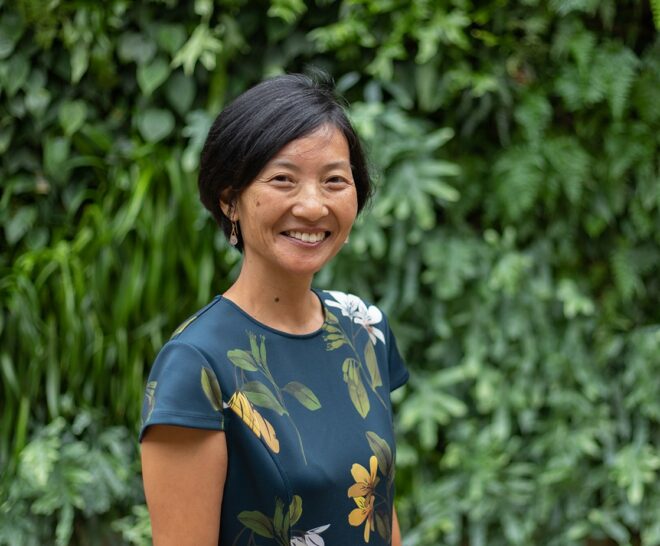 Board of Directors; Committee Service: Strategic Engagement and Inclusion
Joanne Shintani believes the practice of gardening is powerful and joyous. Jo loves talking to people about plants. She is a strategist who studies racial and cultural aspects of horticulture and finds purpose in uplifting historically under-represented stories. Jo was adopted from Korea and raised in California by a Japanese-American mother and a Chinese-American father. She has a BS in Psychology from UC Davis, and has worked in museums, travel, and botanical institutions. When she's not playing in the dirt, Jo's reading a book with one of her cats on her lap in Portland, Oregon. (Photo: Bob Doerr)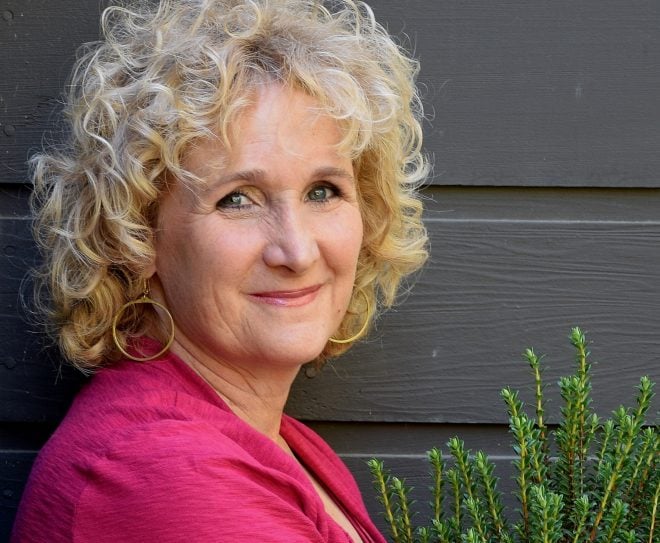 Board of Directors; Committee Service: Content
Nan Sterman is a botanist and educator who is dedicated to helping people garden successfully in California's dry, Mediterranean climate. Nan designs gardens, speaks to groups around the country, and leads international garden tours. Her public TV program A Growing Passionconnects people, plants, and the planet. Nan has authored three gardening books and founded the San Diego Gardener Facebook group which serves thousands of members across Southern California. Nan Sterman's Garden School offers a monthly membership as well as stand-alone classes.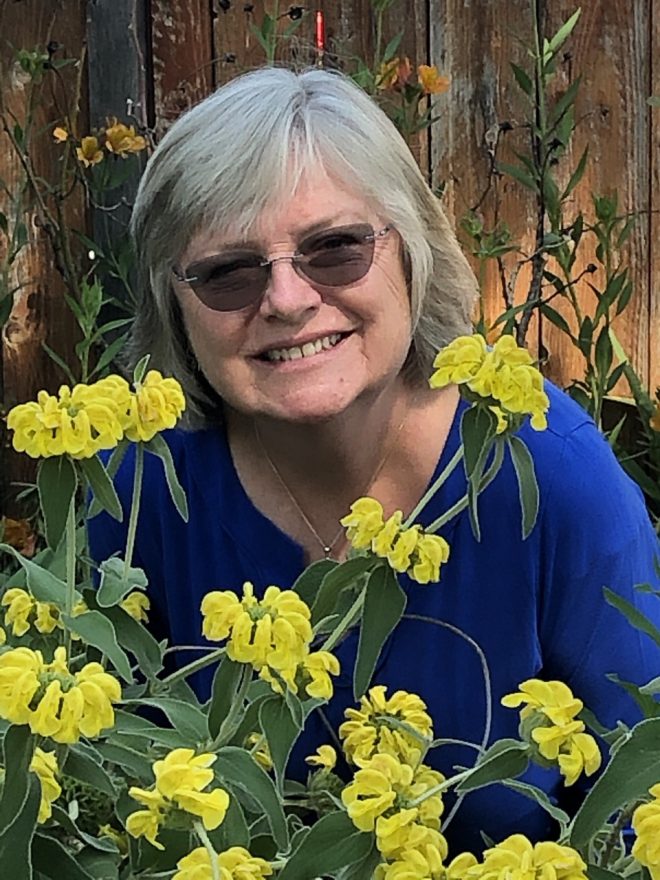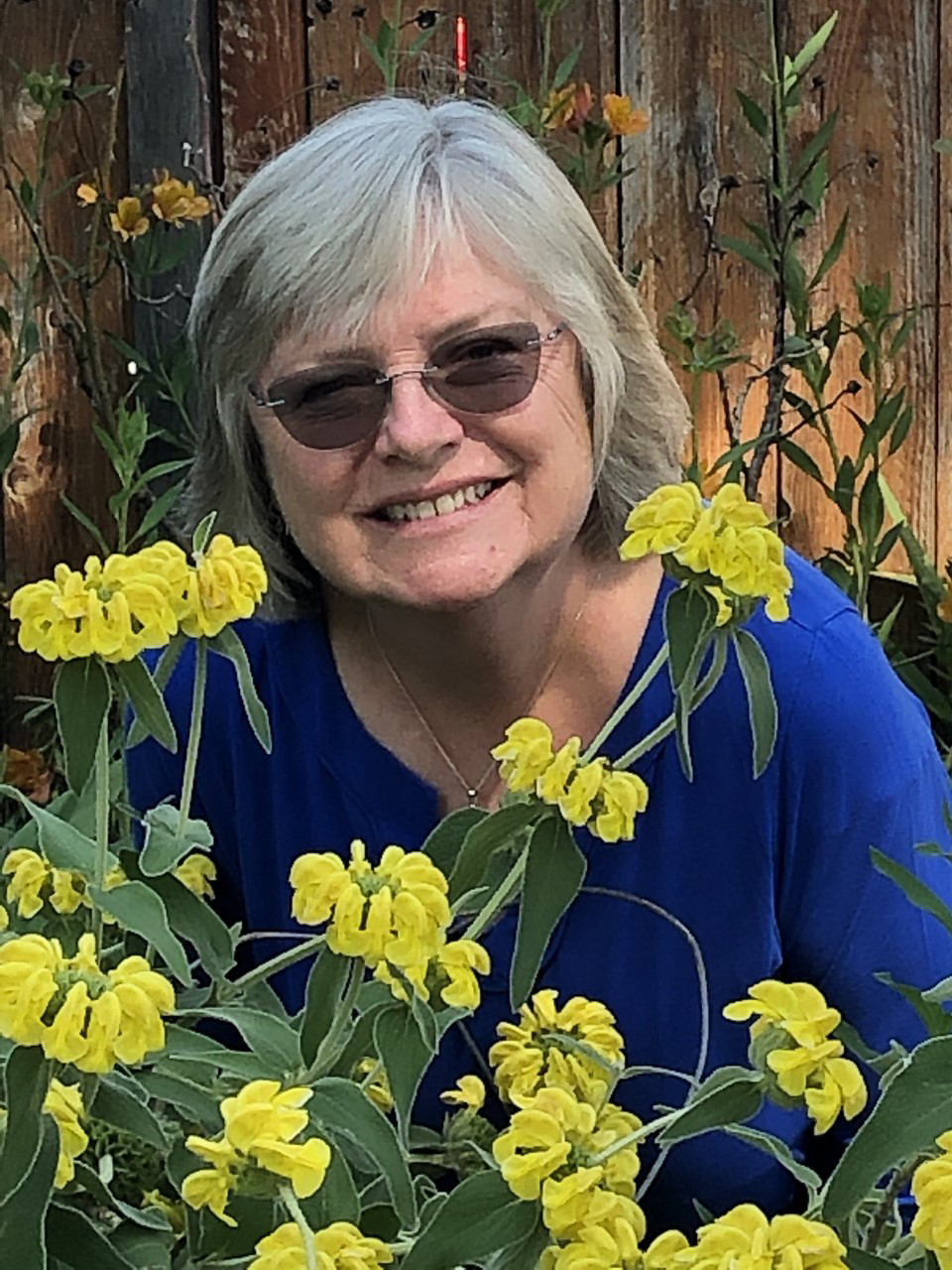 Board of Directors; Committee Service: Content
Ellen Zagory is a professional horticulturist specializing in beautiful, heat tolerant, reduced-irrigation plantings that thrive in landscapes in the Central Valley of California. Most recently she has been exploring her passion for pollinator gardening and how it can contribute to biological diversity in urban and suburban California landscapes. 
Recently retired from the UC Davis Arboretum and Public Garden, she loves plant identification, the outdoors, wildflowers, travel, and sharing her knowledge through education programs about horticulture and more sustainable landscapes. Also, she's always happy to speak Latin when discussing a plant!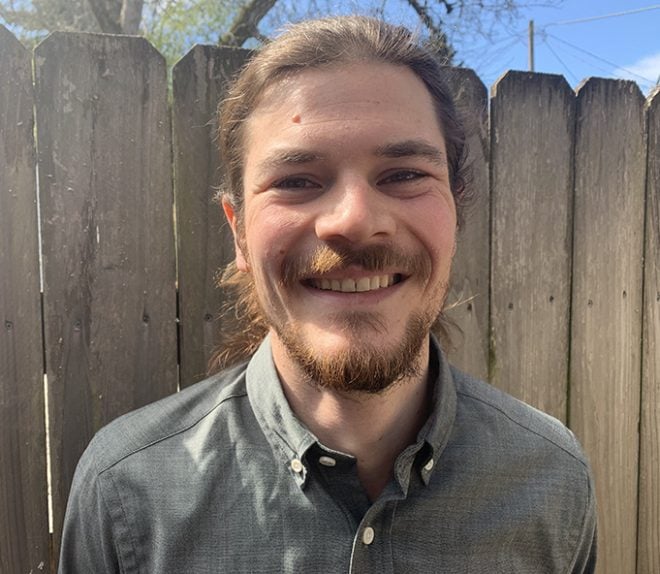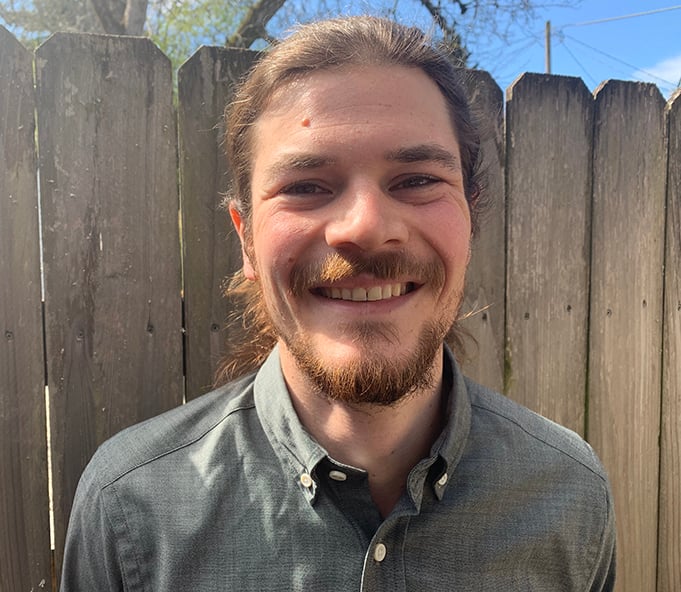 Committee Service: Content
Aaron Anderson is a PhD candidate in the Garden Ecology Lab at Oregon State University, and is broadly interested in how ecological function can be incorporated into urban and suburban landscapes. After dabbling in entomology, restoration ecology, and biological control, he became interested in studying urban systems. Aaron is fascinated by native beneficial insect conservation, especially in understanding how these species use urban green spaces as habitat to better inform how we manage these landscapes.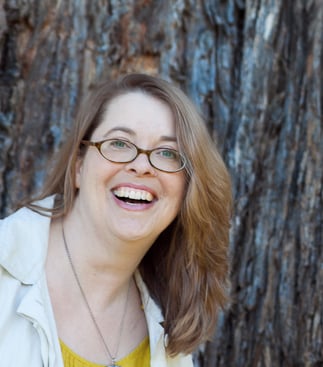 Committee Service: Content
Jennifer is a California licensed Landscape Architect and educator with over 20 years professional experience. Her qualifications include being a LEED Accredited Professional, ReScape CA Qualified Professional and Rater, and Qualified Water Efficient Landscaper.  She grew up in Southern California but earned her BLA in Landscape Architecture from Oklahoma State University. Jennifer is self-employed; she enjoys a wide mix of projects from landscape architectural design work to consulting and public speaking.
Jennifer worked as the Director of Education for a non-profit organization, setting the direction and developing the curriculum for horticultural education programs.  She also developed and taught courses at the college level for the University of Berkeley Extension Landscape Architecture certificate program. When Jennifer goes "pencils down", she is an avid knitter, yarn dyer, and gardener with an inexplicable fondness for bearded irises. She lives in Oakland, CA with her beloved husband and 3 exceptional cats.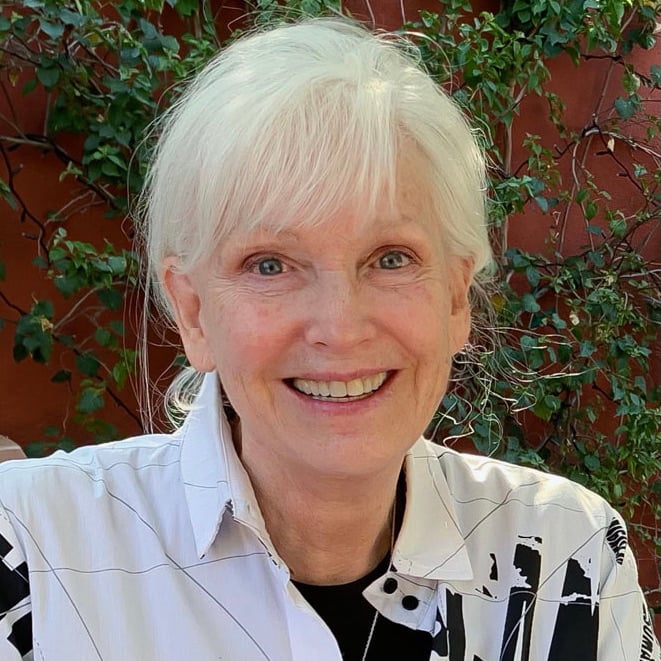 Committee Service: Strategic Engagement and Inclusion
For nearly thirty years Randi has actively engaged, and participated in the East Bay Horticultural community, advocating, among other things, the benefits of soil health and sustainable gardening. She has partnered with landscape designers to advocate for creating, enjoying, and fostering the social responsibility of home gardens.
After years in the NY fashion industry, Randi set her sights on greener more environmentally friendly pastures and together with two friends, opened an indoor plant retail/warehouse in Manhattan. Randi eventually headed West, studied at Merritt College, volunteered at Western Hills, Berkeley Botanical Garden, Garden Conservancy, learning about plant diversity and the various climes of the East Bay. She managed an East Bay nursery and had an indoor plant consulting business (Floral & Hardy). She served on the development committee of the San Francisco Parks and Recreation Foundation and the Board of the Late Show Gardens. If the garden is not beckoning, she is sewing, creating, or having fun sourcing props and consulting for catalog shoots.
, Palos Verdes Peninsula, CA
Committee Service: Strategic Engagement and Inclusion
Terry is your friendly neighborhood botanist and horticulturist who loves finding creative ways to make the world of plants fun and accessible. Through his work, he hopes to inspire others to cherish and protect our natural world. Terry holds a BS in Plant Biology (University of Washington) and an MSc in Biodiversity and Taxonomy of Plants (Royal Botanic Garden Edinburgh). He is currently the Director of Living Collections, Learning & Engagement at the South Coast Botanic Garden.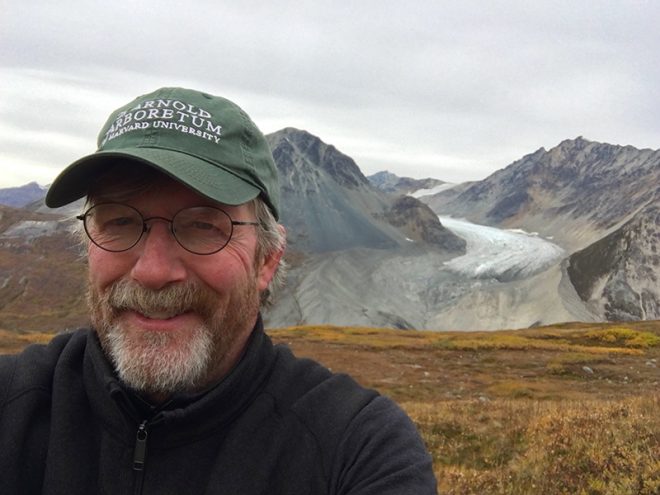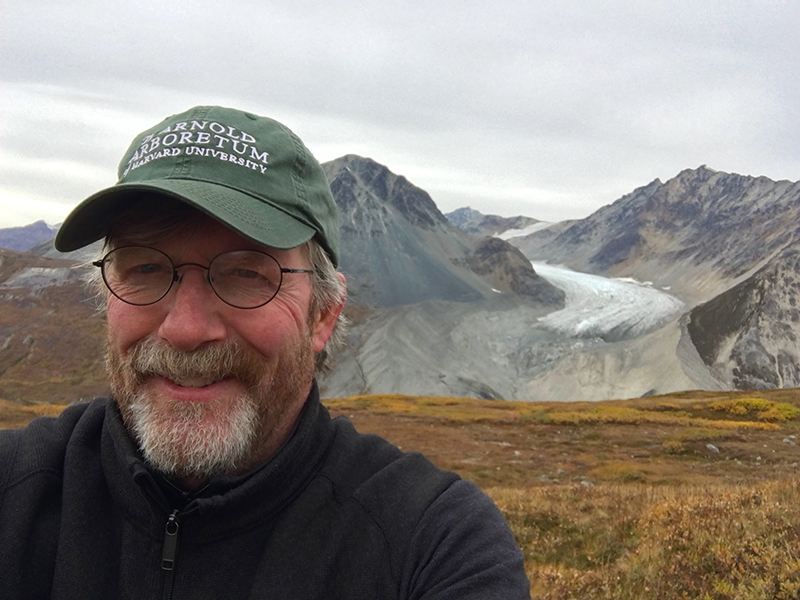 Committee Service: Content
Merrill loved his work as the first director of the Jensen-Olson Arboretum.  Upon accepting the position in 2007, he was tasked with opening this historic garden to the public and growing Caroline Jensen's (no relation) gift to the City and Bureau of Juneau.  While establishing policies, building infrastructure, growing partnerships, and developing visitor services, he also used his curatorial skills to create the Nationally Accredited CollectionTM for the genus Primula accredited in 2012.
In 1982, he followed his abiding interest in plants, and later graduated Cum Laude from Washington State University with a BS degree in Ornamental Horticulture.  Merrill's career in public horticulture included posts at Idaho Botanical Garden in Boise; The Oregon Garden in Silverton; and Elizabeth F. Gamble Garden in Palo Alto. He currently serves as a reviewer for the Plant Collections Network of the American Public Gardens Association. He couldn't have dreamed a better job in which to close his professional life than at the Jensen-Olson Arboretum where he worked for 14 years, retiring in 2020 to his bicycle and camera as well as his own personal garden.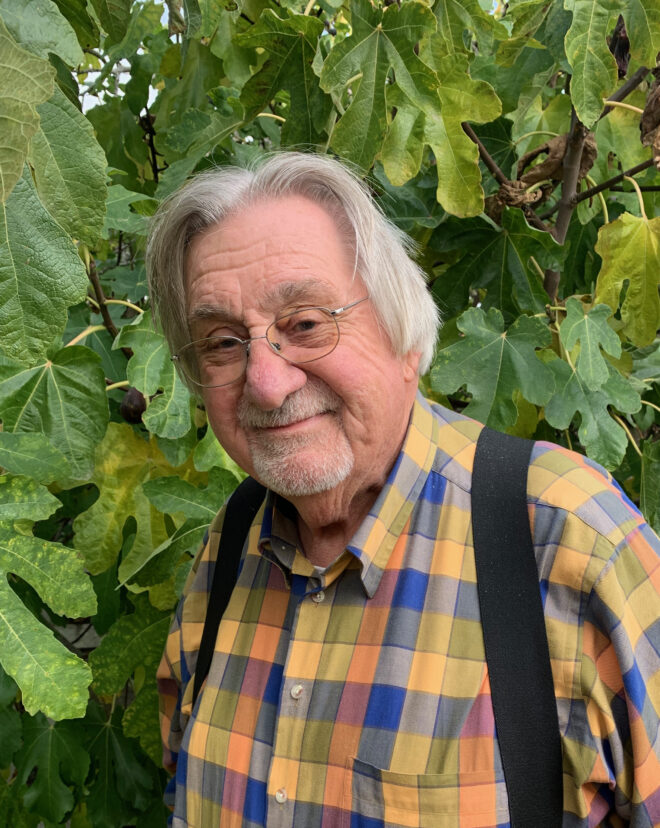 Committee Service: Development
Tom Karwin studied educational media at UCLA, joined UC Santa Cruz in 1965 as media services manager. Served as writer and manager of university-school projects, and member of University of California, California, and federal committees. After 1991 retirement, pursued related consulting services and garden development. Became a Master Gardener and member of several local garden societies, often serving in leadership positions. In 2001, began a weekly garden column for local newspapers, posting selected columns on a personal web page, and selected garden photos on Facebook. My social media projects are currently idle; my garden is still in development.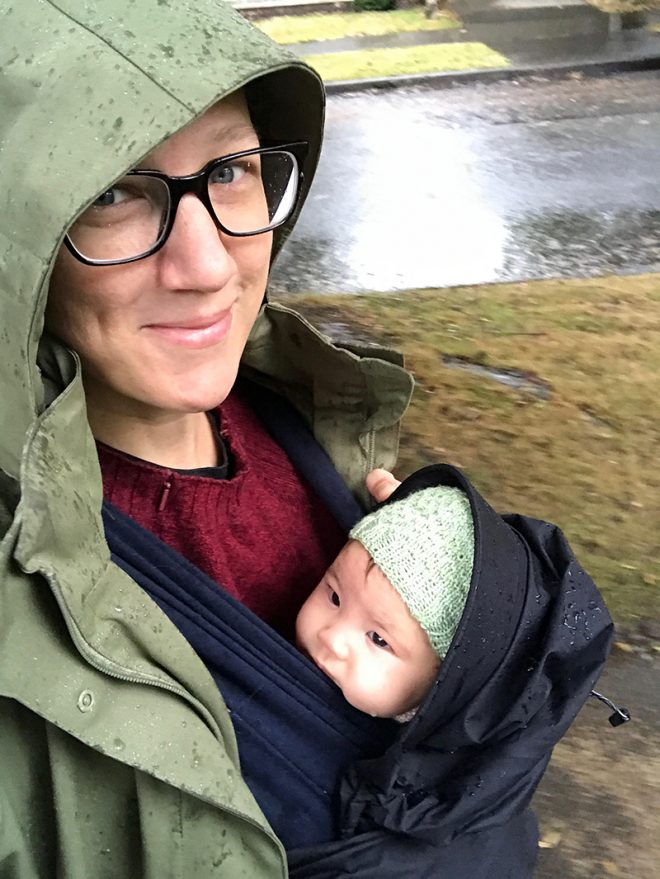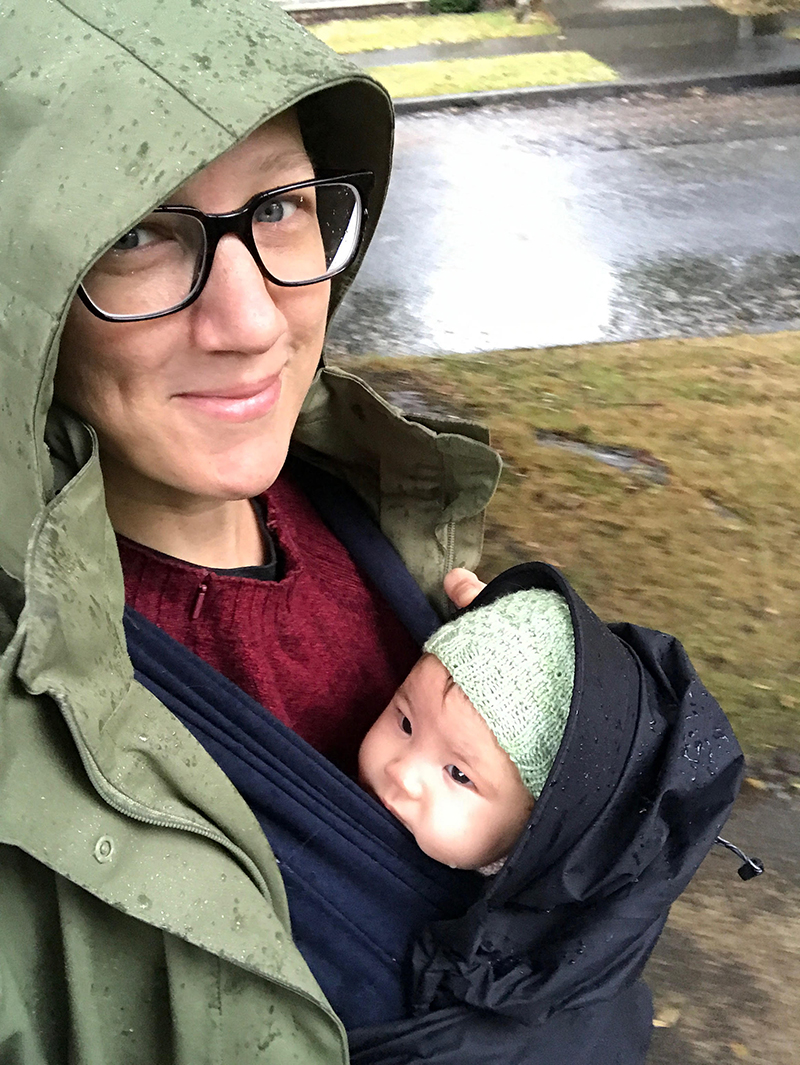 Committee Service: Content
Adrienne is a botanist working with Metro, a regional government in Portland, Oregon where her work spans conservation to restoration. She protects uncommon species within publicly owned natural areas, specializing in the habitat of oak prairies.  As well, she helps procure between 500,000 and 1 million native plants each year for agency-wide restoration efforts. This involves close collaboration with producers to consider the most ecologically and genetically appropriate material for long-term restoration success. Adrienne managed a native plant nursery for almost a decade before pursuing a graduate degree. She received her Master's in Plant Biology and Conservation from Northwestern University and Chicago Botanic Garden where she studied the effect of horticulture techniques on native-plant genetics. While the Midwest had the most incredible thunderstorms, she is thrilled to live in her hometown of Portland surrounded by her favorite people and flora.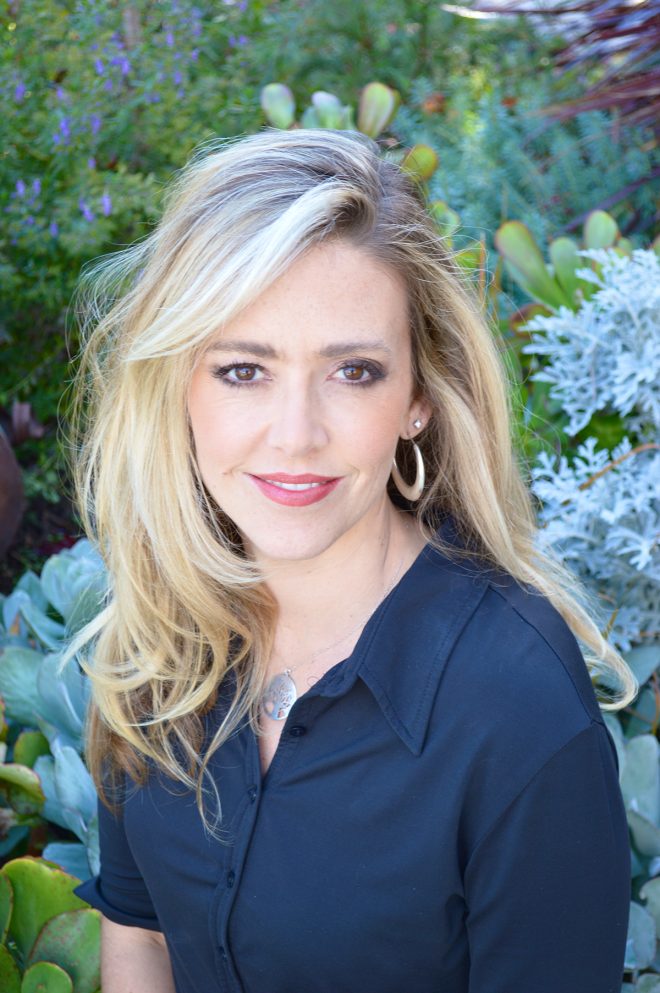 Committee Service: Tours & Events
Nicole Woodling is a Santa Cruz-based landscape designer with an ecological, whole-systems approach to her craft.  Nicole's work is naturalistic, aims to restore habitat and connectivity, and draws on the overarching philosophy of interconnectedness of all of life.  With master's degrees in environmental science and conservation biology plus a background in art and design, Nicole enjoys nothing more than creating beautiful and sustainable outdoor spaces that connect people to nature.