Did you know that oaks can harbor over 800 species of insects? That includes only those feeding directly on oak, where they feed on every part: bark, leaves, roots, flowers, seeds, and even between the layers of leaves. We don't usually notice these insects, but we frequently spot the birds that feed on them. In addition to birds, spiders, and other arthropods, lizards, mammals, fungi, and many other organisms rely on oak-feeding insects for their own survival.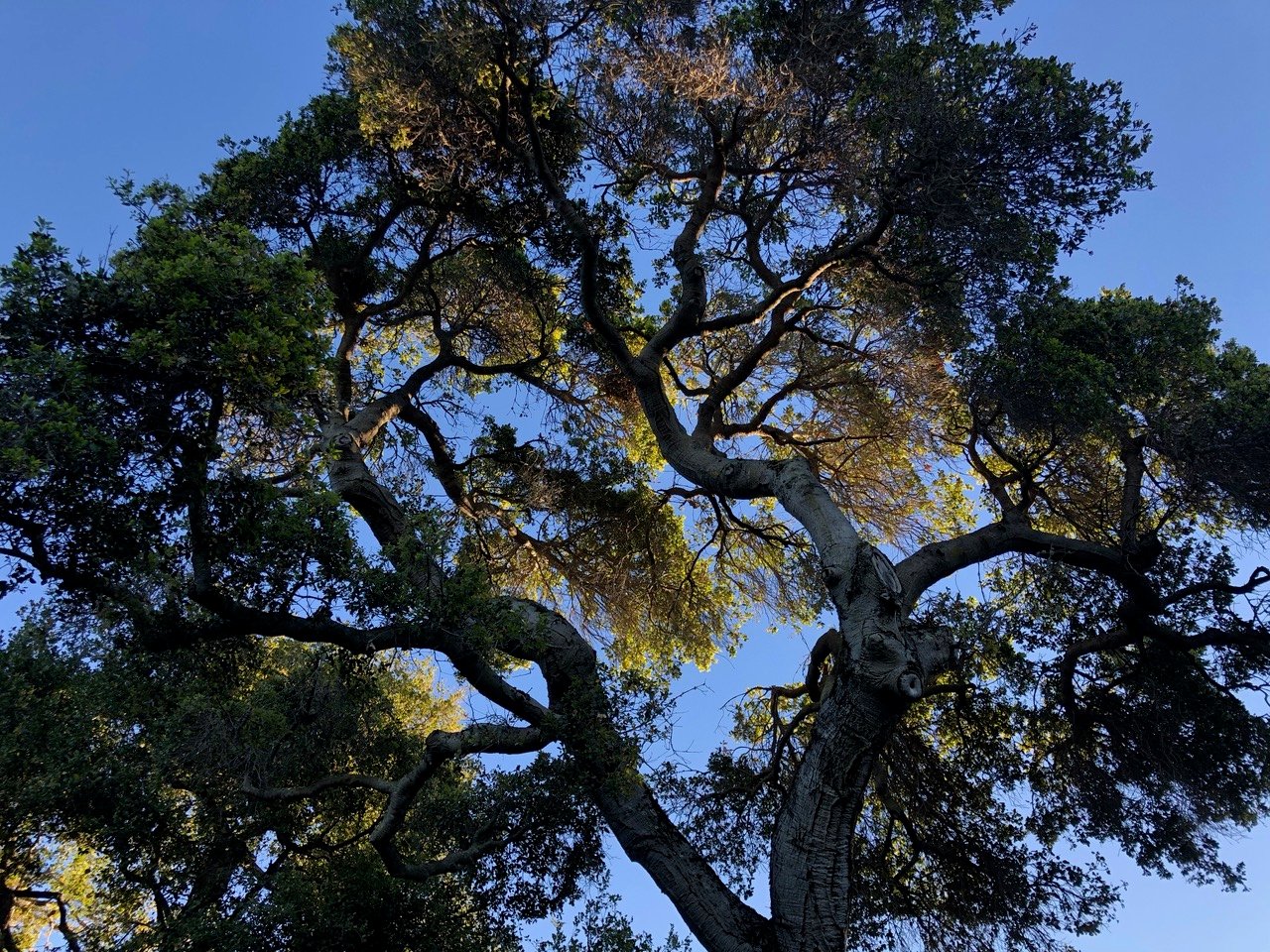 EAST VS WEST
Readers familiar with Doug Tallamy may conclude that I am sharing information gleaned from his books. His best-seller, Nature's Best Hope: A New Approach to Conservation That Starts in Your Yard, makes a powerful argument for encouraging insects that feed on native plants in our gardens. In his recent book, Nature of Oaks: The Rich Ecology of Our Most Essential Native Trees, Tallamy chronicles a year in the life of oaks in his yard. However, the introductory nugget of information about oaks came from Oaks of California, written by Bruce Pavlik et al.
Doug Tallamy is an entomologist at the University of Delaware, where he conducts studies on native plants and their associated herbivorous larvae (among other research interests). He tells me that since the publication of Oaks of California in 1993, we have learned that over 900 species of caterpillars alone are now known to feed on oaks.
He lives and writes in Pennsylvania, a very different environment than our western climes. The principles of ecology that anchor his books, however, are the same everywhere, whether we are east or west, or somewhere in between (and for that matter, south or north). His books are focused on the native plants he studies in his region. What about our native plant choices in the West? His research shows that some key genera, such as Quercus (oaks) and Prunus (plums, cherries, and other fruit), Eriogonum (wild buckwheats), and the aster family (Asteraceae)—among others—are beneficial wherever they are native.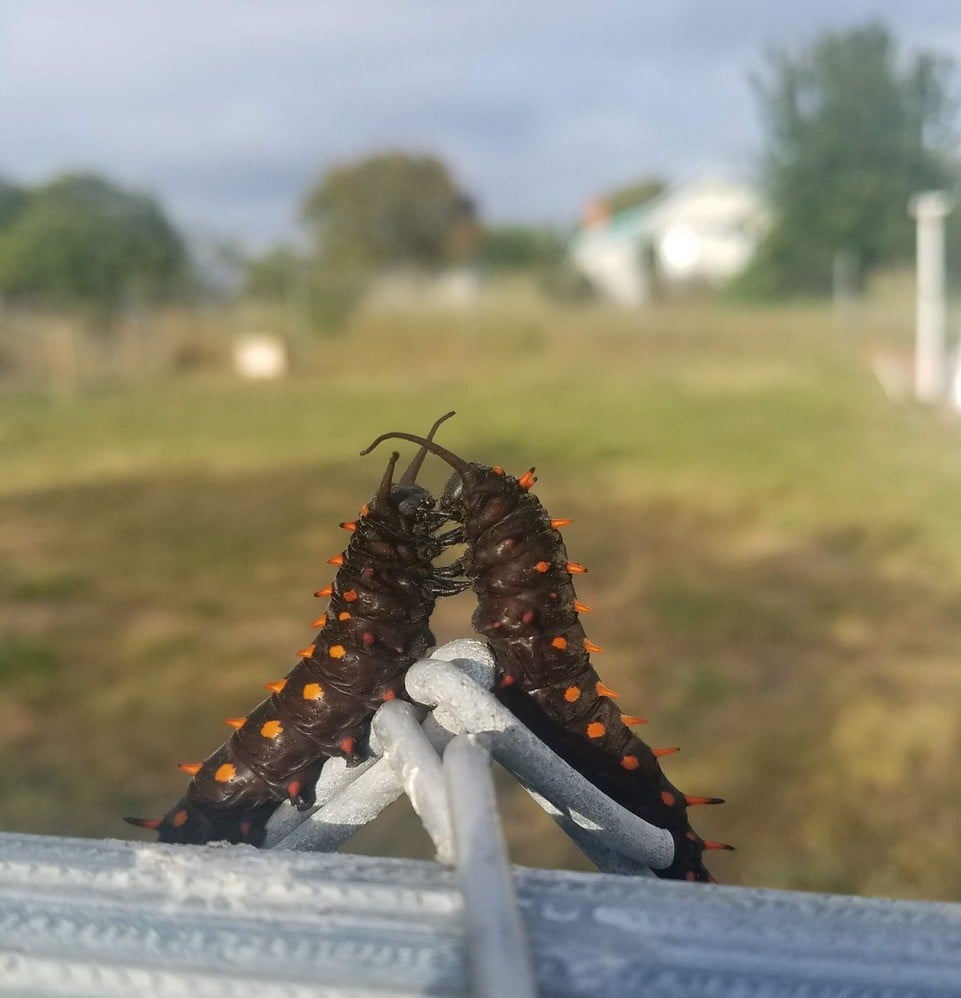 RESEARCH IN THE WEST
Research is also being conducted on the West Coast.  I have embarked on an exploration into the research illuminating  the relationships between native plants and the intriguing organisms that live in our gardens. As we journey together in the coming months, I will introduce you to scientists at universities, public gardens, and other institutions; share their inspiring projects and fascinating discoveries about garden habitat—and suggest how you can apply the results to your own garden.
In partnership with the University of California, Davis, three species of hummingbirds have been documented in the Gottlieb Native Garden, and over 1,200 individuals radio-tagged—and that's just one of the studies conducted in that venerable garden. Scientists at the Xerces Society for Invertebrate Conservation is conducting relevant studies on butterflies, bees, and more. Expect updates on an ambitious new project of the Santa Barbara Botanic Garden: the establishment of patches of native plants in public areas, and subsequent monitoring of arthropod visitors to plants. Learn about research on biodiversity in urban gardens conducted by the Philpott lab at the University of California, Santa Cruz, in partnership with colleagues in Washington and Texas.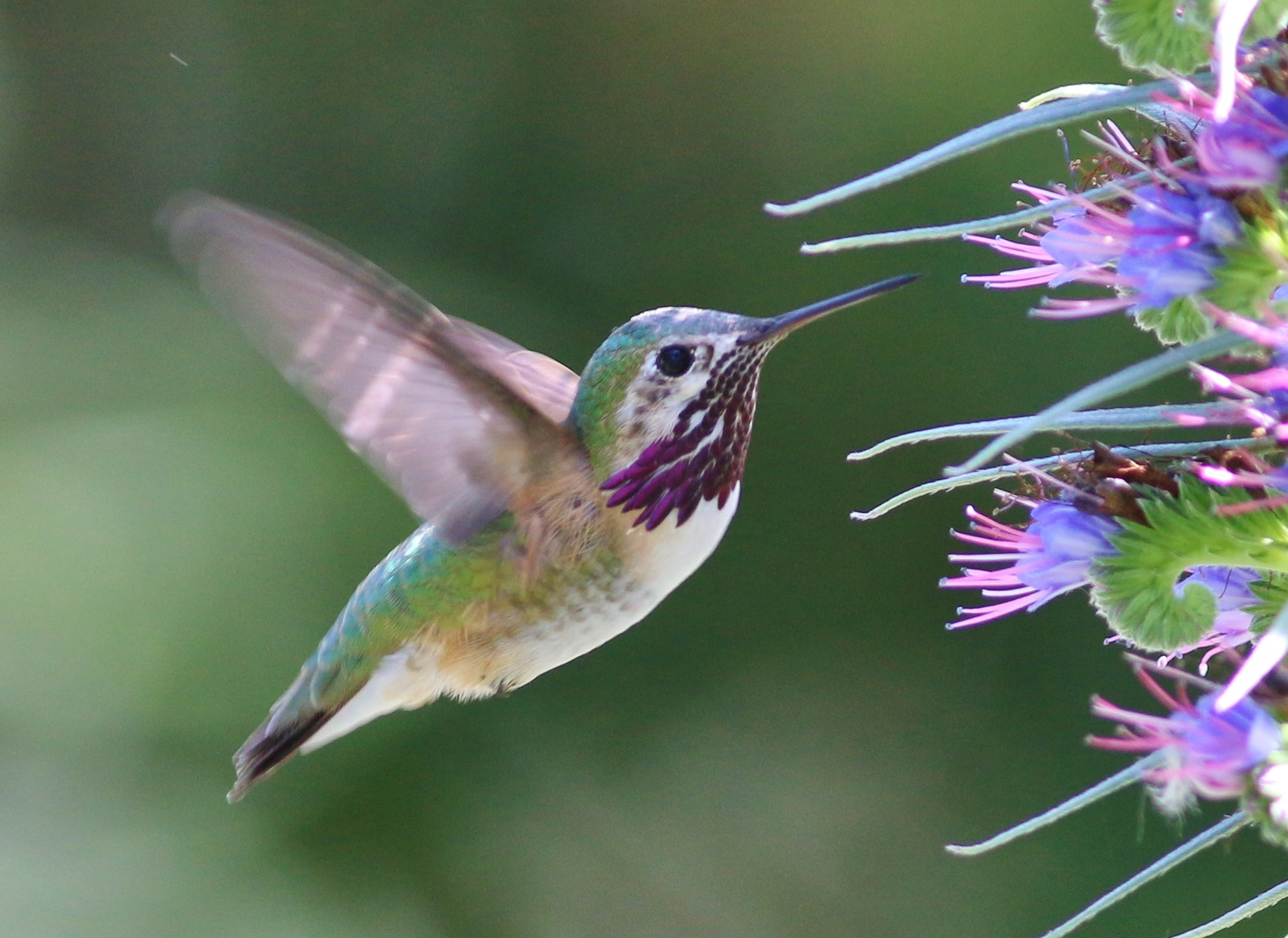 I invite you to join me as I uncover the wealth of research that can help us enhance life in our garden, and enable us to contribute to the sustainability of our neighborhoods and communities. I begin our explorations with Tallamy, as he discusses the challenges we face, and the importance of gardens—and gardeners—in providing solutions, how to choose good plants, and current research.
ARE GARDENS IMPORTANT?
"Gardeners and property owners everywhere are the future of conservation because they 'own' part of the earth," Tallamy said. "If you 'own' part of the earth, you have a responsibility of taking care of part of the earth. There are 135 million acres of residential landscapes in this country, and that's where gardeners are practicing their trade. They have a responsibility to garden in an ecologically responsible way. We all need to do that because we have a biodiversity crisis. We've got a climate change crisis. Working on the biodiversity crisis helps the climate change crisis."
Tallamy outlined four services that properties provide, and emphasized the difference plant selection makes. "Every landscape has to manage the watershed. Every landscape has to sequester carbon. Every landscape has to support pollinators, and every landscape has to support the food web—which is different from supporting pollinators. And the plants you choose will determine how well those landscapes are doing all those things."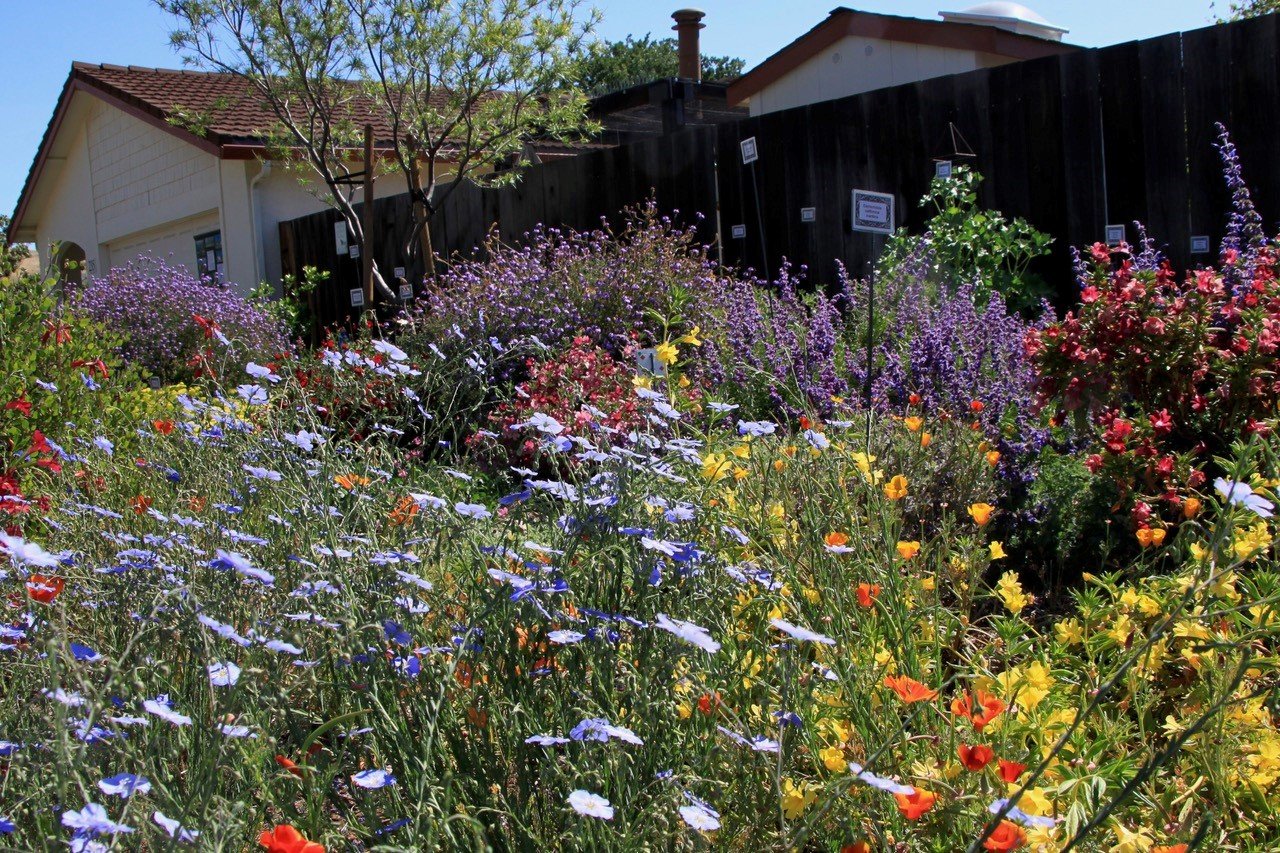 Plants are primary producers, capturing the sun's energy and producing food through photosynthesis. "That is the food that supports just about all the animal life on the planet, everywhere, not just on the East Coast, but on the West Coast, too," he said. "Whether or not we have the animals that help run the ecosystems that we all depend on depends on how well those plants pass on that energy," he continued. Most vertebrates (birds, mammals, reptiles) eat something that eats plants—these are usually invertebrates such as insects and other arthropods.
Tallamy emphasized the importance of caterpillars in any garden. "I always talk about the role that caterpillars play in transferring energy from plants to other organisms because they transfer more energy from plants to other organisms than any other type of plant eater."
"If you have plants that are making few caterpillars," he continued, "you have a degraded food web, and if you have plants that are making no caterpillars, you've got a failed food web and then you're going to have a failed ecosystem."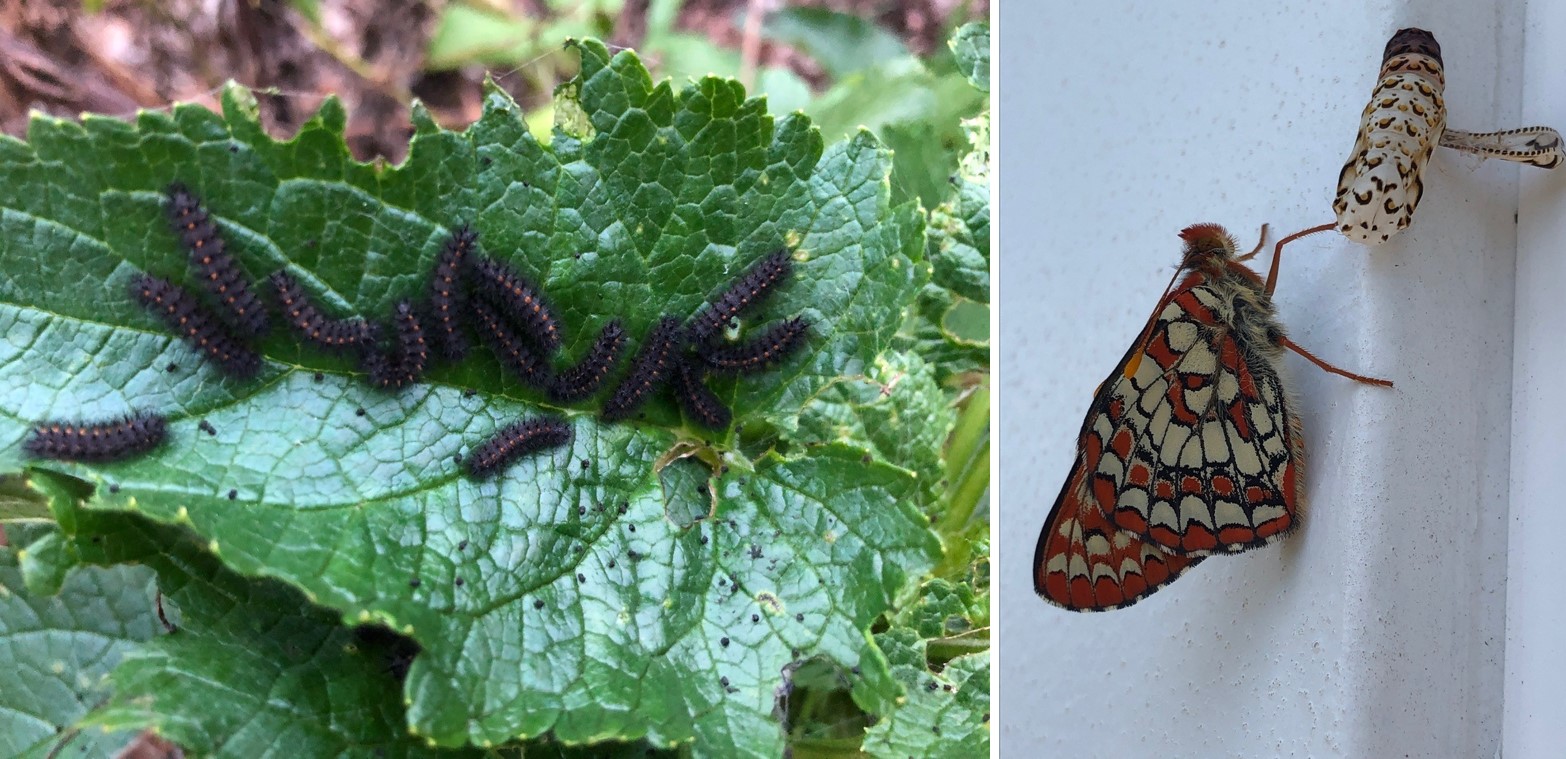 "We need to raise the bar and focus on aesthetics and ecological functionality at the same time. So you want to plan a landscape that addresses all of the trophic levels," Tallamy said. That means including not only the insects that eat the plants, but planning for habitat that supports the natural enemies—predators and parasitoids—that keep them in check.
"Then of course, you will also have the birds that are eating hundreds of caterpillars a day," said Tallamy, noting that gardeners often ask him why they can't find caterpillars on their native plants. "Because birds are better at it!"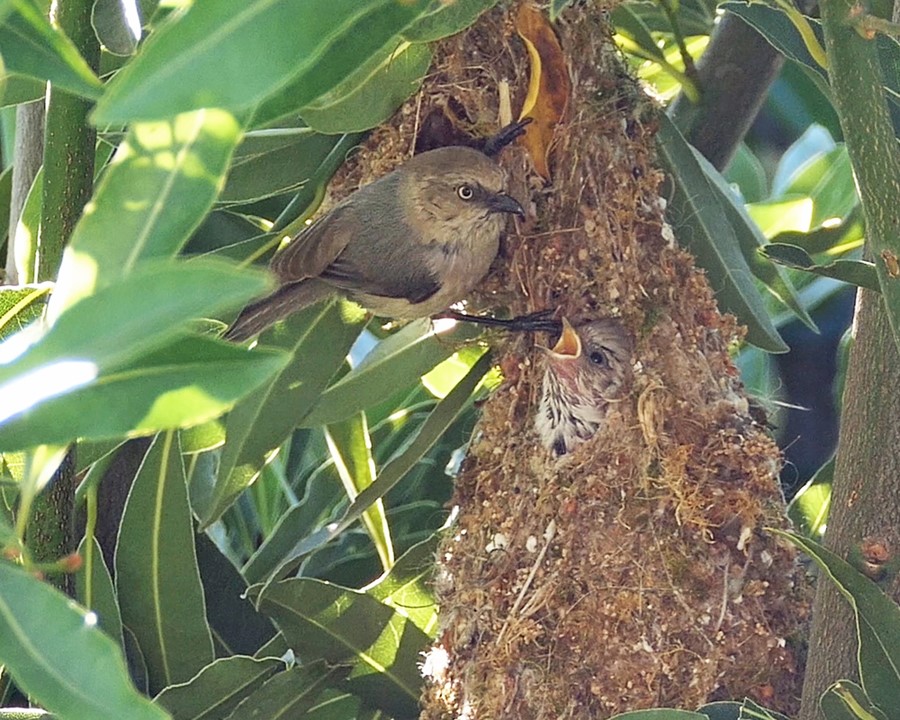 PLANT CHOICE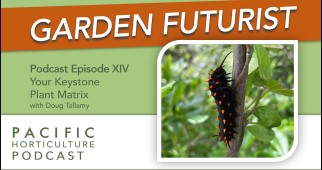 Gardeners are still seeking beauty, of course. Tallamy explained we can achieve a beautiful garden with a bit of forethought with strategies such as massing, and by viewing plants at a normal distance. Planting the species most prone to heavy munching (such as mallows) in the background is effective. We also have to understand that a few nibbles here and there are normal. "A plant with no holes in its leaves is a plant that's not doing its job; it's ecologically useless!" Tallamy declared.
How can you choose the best plants for your own neighborhood? In Nature's Best Hope, Tallamy discusses his research on three keystone species (species that have an outsized effect in the ecosystem) in his region: oaks (Quercus), willows (Salix), and native stone fruits (Prunus). They are also the top three where they grow in the West and among the top habitat plants wherever they are native. For those of us in the West, "Cottonwoods are a very good plant," he said. "All the alders, pines … Ceanothus; a number of species are very highly ranked. Lupines support 75 species of caterpillars! Sagebrush is also a good plant."
"In terms of perennials, the plants that support both pollinators and caterpillars are great, like perennial sunflowers," Tallamy said. He informed me that there are 60 species of specialist bees in California that will be absent without perennial sunflowers. He added that sunflowers also support 60 species of caterpillars. Wild buckwheats are powerful plants, he explained, as are asters and goldenrods, many ranking very highly for both caterpillars and specialist pollinators.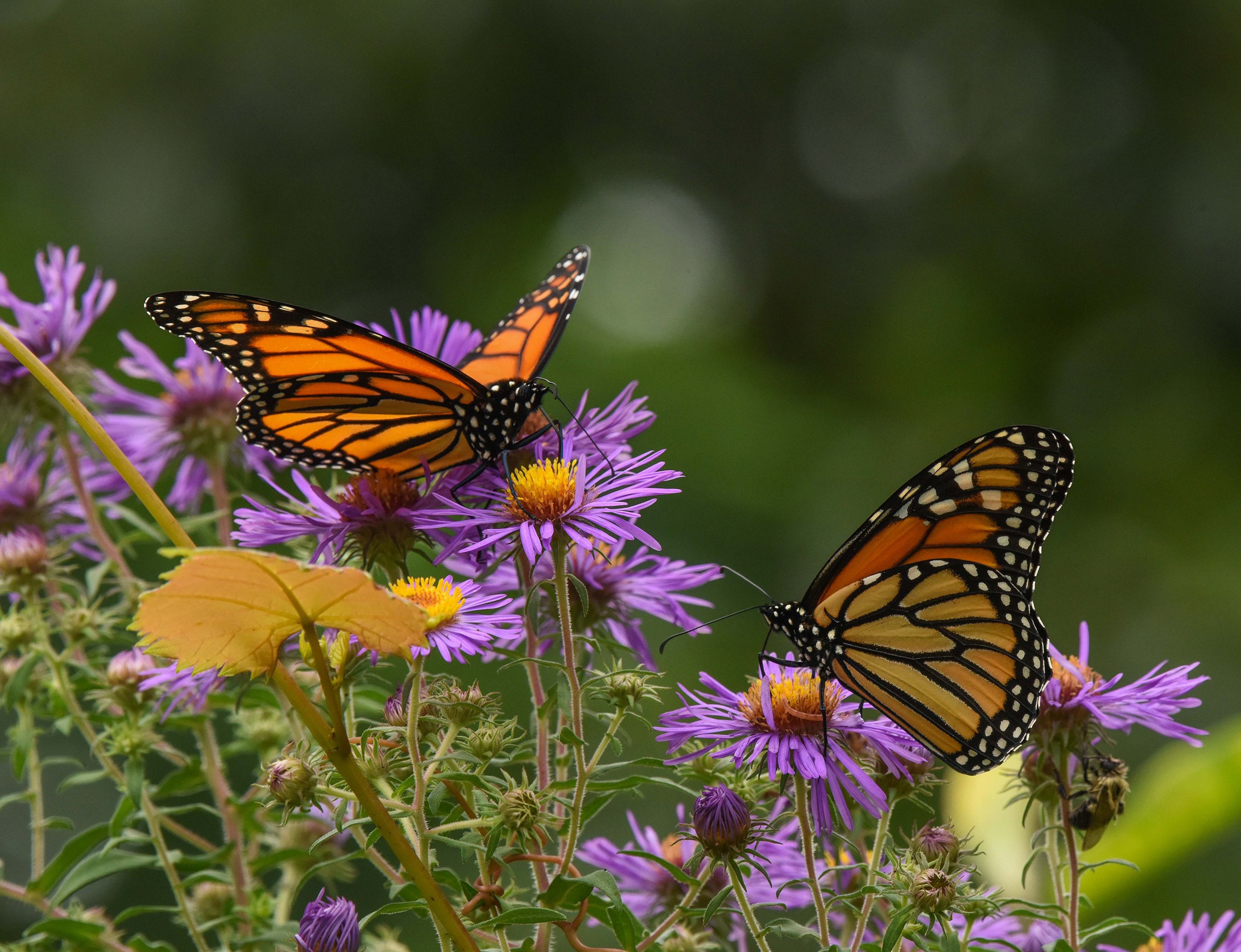 Caterpillars often drop from trees to pupate underground or in leaf litter, but many people have lawns, or the soil under trees is compacted. A graduate student in Tallamy's lab is currently measuring how well caterpillars do in completing their development in different situations. "The end product of her master's is going to be recommendations of how to landscape under your trees in ways that boost caterpillar survivorship. You really are helping them complete their life cycle," Tallamy said. "It means you're going to have beds under those trees. The bigger the better!"
Tallamy shared another ongoing project, "These lists that I'm giving you all come from rankings that we did of plants and their ability to support mostly caterpillars, but we are moving into specialist bees too, on a countywide basis across the country. But we realized that the rest of the world needs ranked lists too. So we're making the same type of list for all of Europe, and Japan and Australia and India, and we're going around the world. We're about halfway done at this point."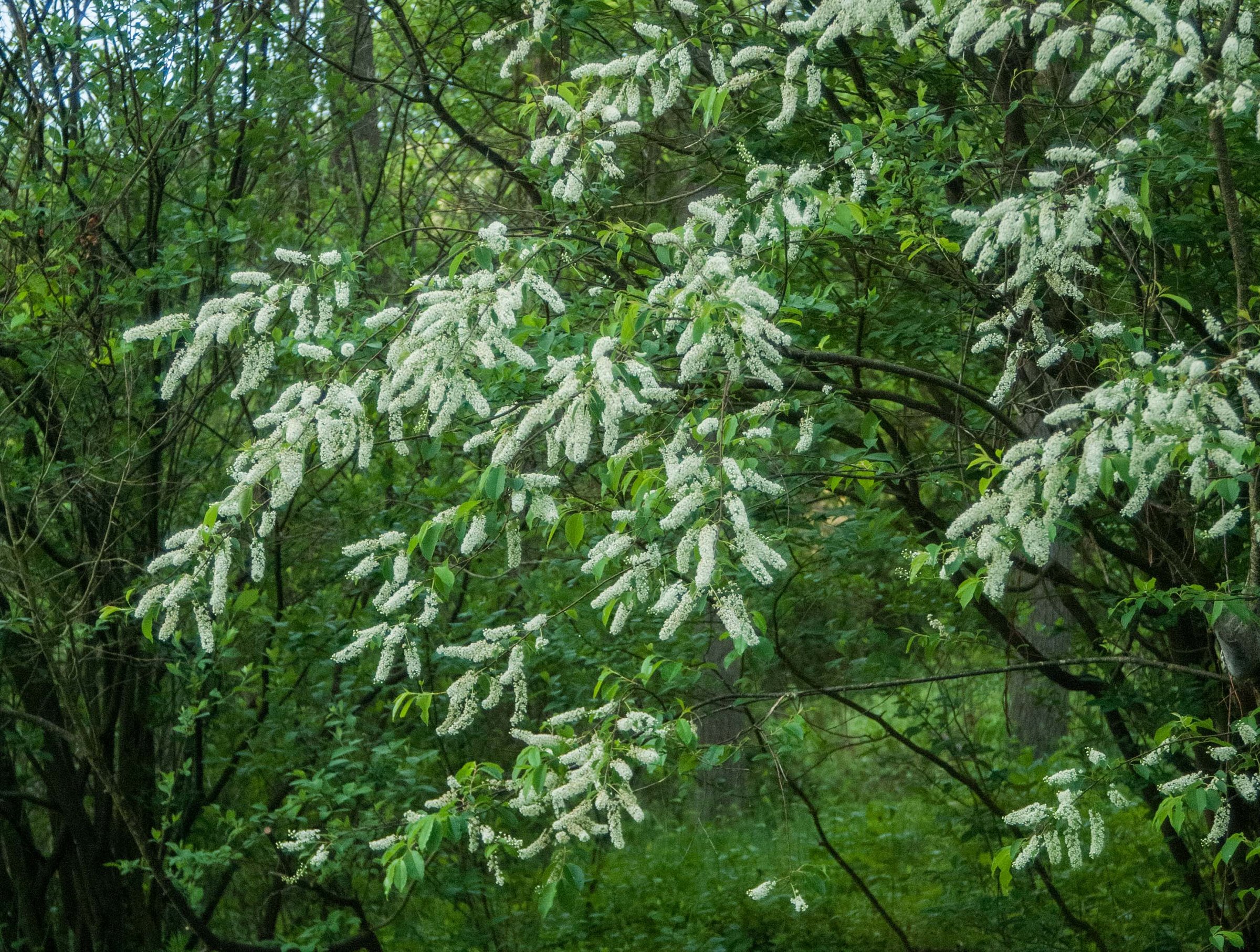 "There's urgency here because of of all these efforts to plant plants for climate change. I want gardeners to be able to choose the best plants for where they live that are going to support the most biodiversity at the same time they are sequestering carbon."
MAKING A DIFFERENCE
Reaching those gardeners who are not yet on board, "that's the big challenge," Tallamy said. "That is the major reason we started Homegrown National Park—to use social media to get people excited. And it's working!" The organization has numerous resources to explore, including how to find the best native plants for your county—and what feeds on those plants. For California gardeners, Tallamy points them to Calscape for even more precision in choosing the right plants.
Tallamy stressed our responsibility as gardeners and stewards of the earth. "What happens in your yard does not stay in your yard. You are impacting your local ecosystem by the plants you choose, by the amount of lawn you have, the amount of water you use, the amount of fertilizer and pesticides you use. If you don't produce pollinators, it's hurting everybody around you. If you don't support the food web, it's hurting the biodiversity that runs your ecosystem."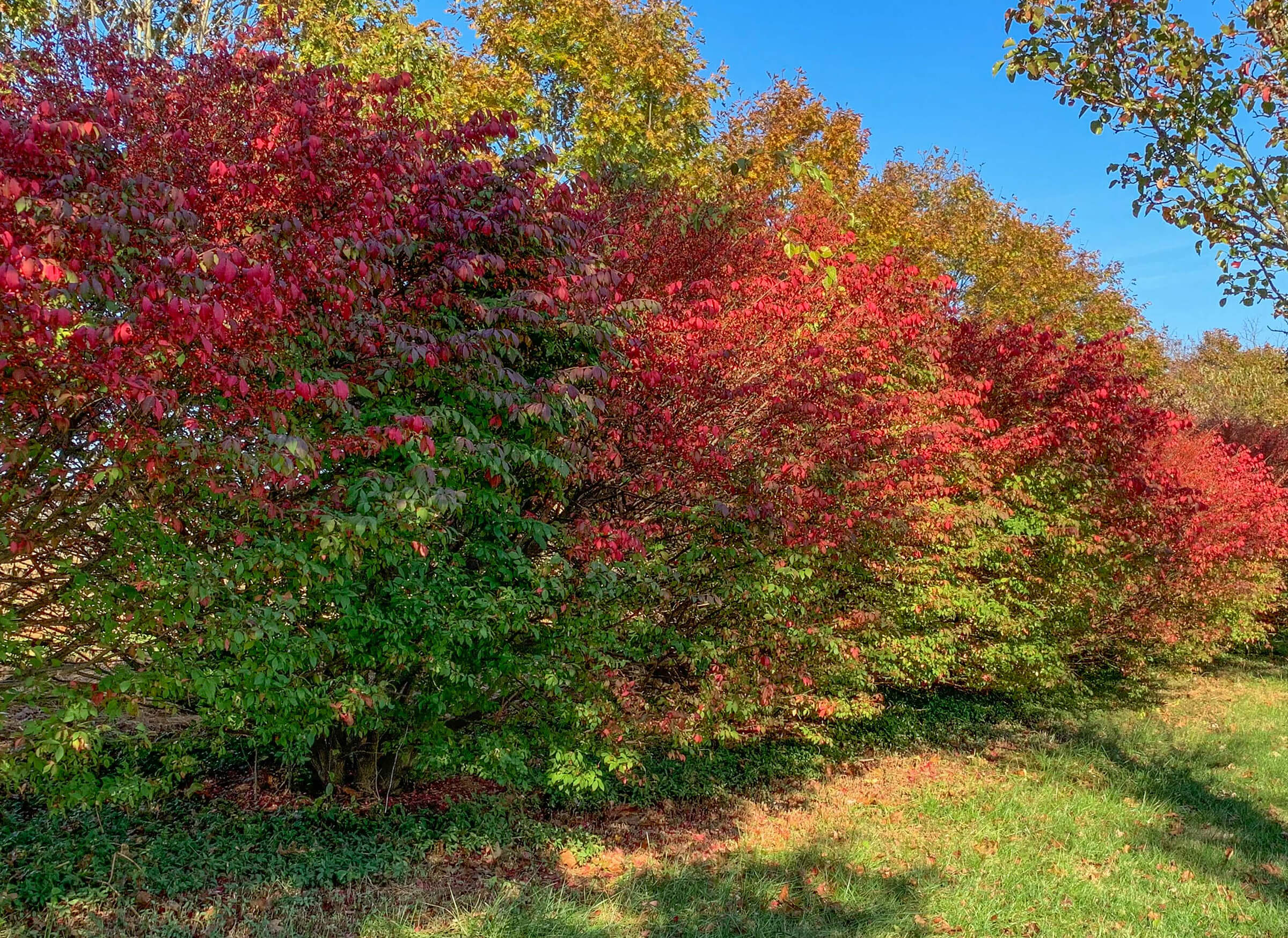 "We all have a responsibility to making our landscapes and our little piece of the earth productive, and we need to do that for our own good because there's so many of us demanding so many ecosystem services. These are global issues. Because every person on the planet requires healthy ecosystems, every person on the planet is responsible for taking care of those ecosystems. Now is the time to act. And, because gardeners like plants and deal with them, they have a special responsibility."
Rather than hide your habitat plants in the backyard, be a role model—plant in the front yard as well and add a "Pollinator" or "Wildlife Habitat" sign to inform passersby. As for lawns, "I say we should reduce lawn, but not get rid of it. It's a cue for care," said Tallamy. Gardeners can also contribute data to a variety of community science projects that we will explore in the coming months.
Tune in for our next article in our new series Voices of the West: New Science on Life in the Garden.
---
Resources
Tallamy, Douglas W. 2020. Nature's Best Hope: A New Approach to Conservation That Starts in Your Yard. Portland: Timber Press.
Tallamy, Douglas W. 2021. Nature of Oaks: The Rich Ecology of Our Most Essential Native Trees. Portland: Timber Press.
Pavlik, Bruce M., Pamela C. Muick, Sharon G. Johnson, and Marjorie Popper. 1993. Oaks of California. Los Olivos: Cachuma Press.
Gottlieb Native Garden Hummingbird Banding Project
Santa Barbara Botanic Garden; Restoring Habitats – Building Ecological Resilience