The cloud forest at the San Francisco Botanical Garden is about to bloom.
For hundreds of rare and endangered plants native to the world's misty cloud forests, foggy San Francisco feels like home. San Francisco Botanical Garden (SFBG) is one of the only outdoor botanical gardens in the world where these alluring beauties of  high elevation forests thrive. And fall is the best time to see the Garden's enchanting cloud forest in bloom.
In the Mesoamerican Cloud Forest Garden, visitors can see a whole variety of delicate and unusual fuchsias dangling gracefully overhead, towering tree daisies, vibrant salvias, and more. This colorful jungle of flowering plants is representative of typical cloud forest plant communities in southern Mexico and throughout Central America.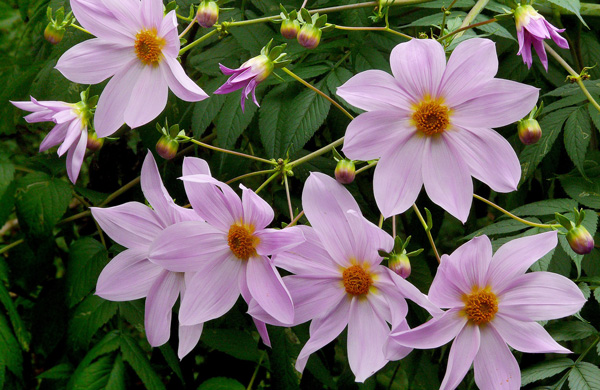 Visitors can take advantage of free Cloud Forest maps, docent-led tours, special signage, and more, as well as unique classes and activities for families and adults, to celebrate and learn about the cloud forest.
Visit the SFBG website for hours and admission details.