Fall 2021
Watch the video excerpt of the Pacific Plant People interview here.
Adapted from Sean Hogan's answers during a conversation with Saxon Holt for the Pacific Plant People webinar series. Sean Hogan owns Cistus Nursery in Portland, Oregon.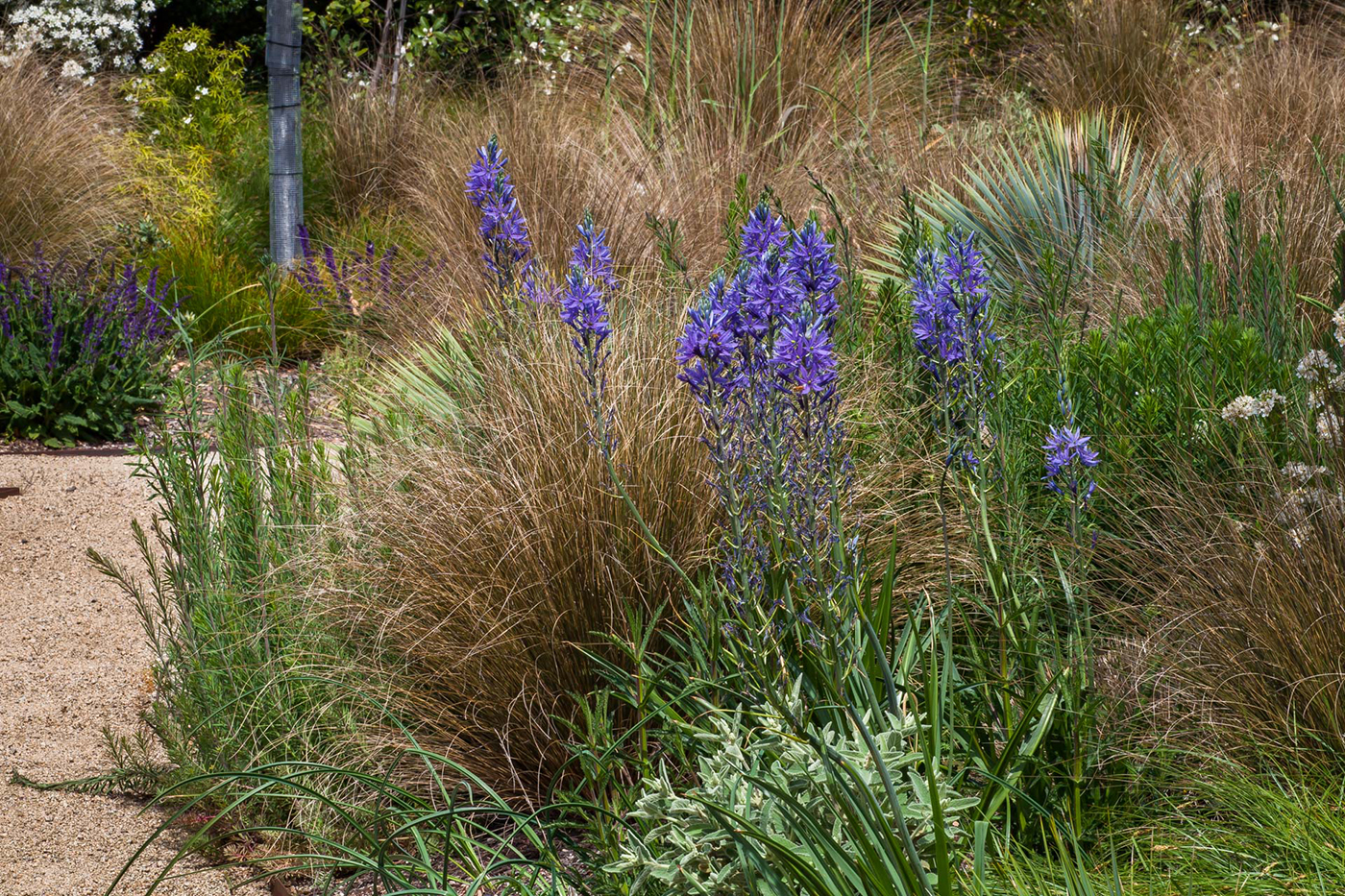 Key takeaways from the conversation:
Portland's landscape is transitional between a mediterranean and temperate climate while retaining the familiar West Coast feature of summer drought.
Both native and Mediterranean plants adapt well to these water conditions, but plants from other regions will need a little extra care. That said, climate change may benefit the non-native plants in gardens.
Design while staying mindful of the stories behind the plants in an area, also known as regional biography.
Consider gardening not only for sight, but also sound, smell, taste, and touch, because sensory feasts can elicit strong memories of place or time.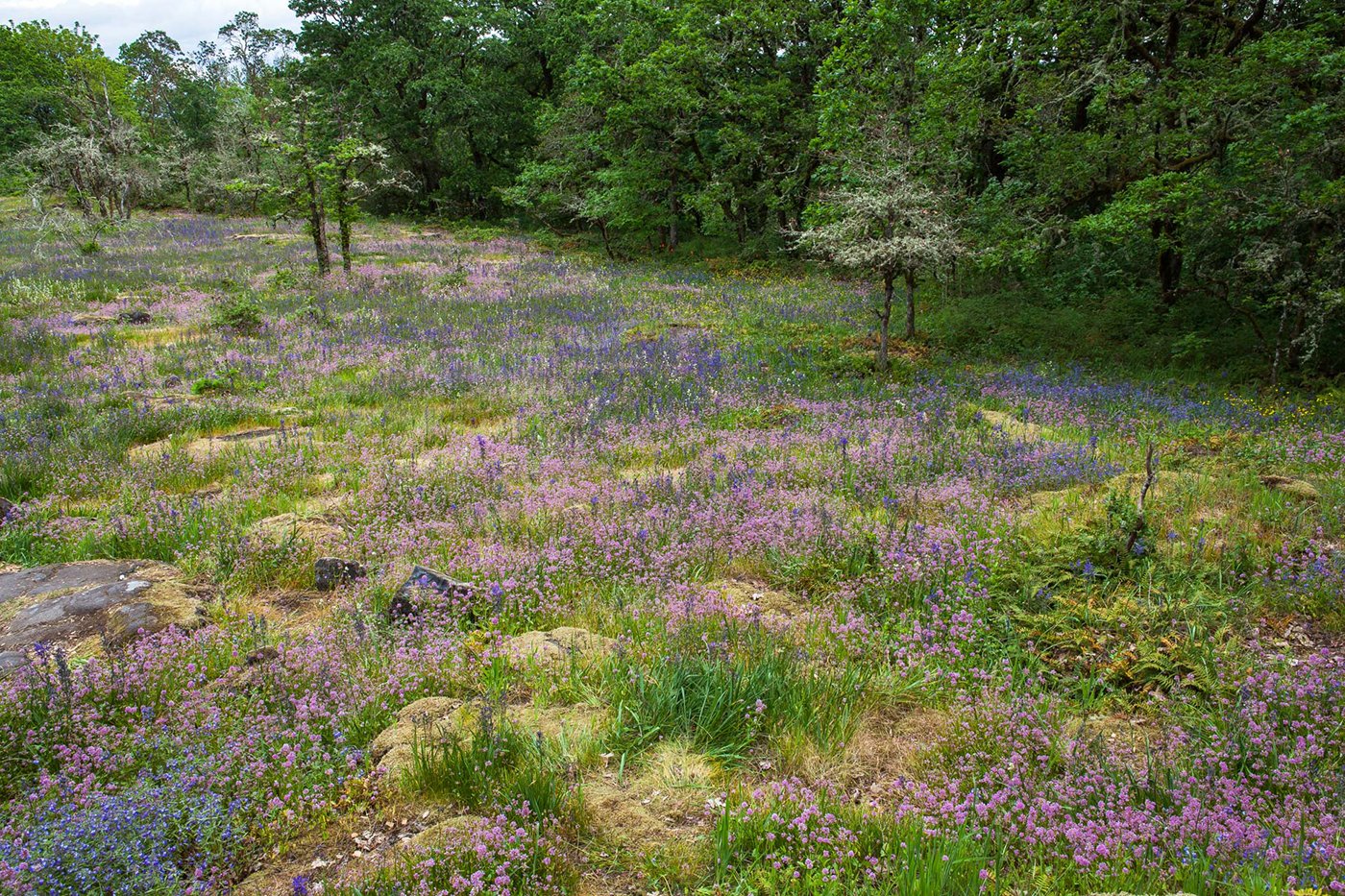 Eucalypts

Much of gardening is about nostalgia, and the scent of Eucalyptus on a hot day draws on childhood memories throughout the world. While several species of Eucalyptus can't endure a Northwest cold snap or fit in an urban courtyard, a few species are well-suited for this climate.
Snow gums (E. pauciflora) add texture to an urban garden or courtyard while not growing as large as their cousins (such as E. globulus, with water requirements more suitable for the coast). The subspecies niphophila and debeuzevillei work particularly well in this region.
Buffalo gum (E. mitchelliana) has round, reddish, poplar-like leaves.
Small-leaved gum (E. parvula) has orange bark, small leaves, and the fragrance of pasta sauce. This species works particularly well as a street tree.
California lilacs

The symphony of ripe Ceanothus pods cracking also ground West Coast summers in place and time. Ceanothus can be a daunting group of plants given the number of species available, but there is an incredible amount of variation in size and color. Ceanothus thrive for a long time on very little water, but crash if they are over-nurtured. As fast-growing nitrogen fixers, larger species easily provide early structure as evergreen hedges or street trees to weather-adapted successional landscapes.
 Anchor Bay Ceanothus (Ceanothus gloriosus 'Anchor Bay') grows as a groundcover.
Buckbrush (Ceanothus cuneatus) has silver foliage and white flowers.
Ray Hartman Ceanothus (Ceanothus arboreus x C. griseus) can grow as a flowering evergreen hedge.
Succulents

Succulents can be divided into two groups: mediterranean and monsoonal. Mediterranean succulents, such as Sedum, weather dry summers as resting rosettes. Monsoonal succulents, like yucca, prickly pear, and agave, need to be watered in summer. Xeric gardens featuring these plants can end up dry and stressed.
Whale's tongue agave (Agave ovatifolia 'Frosty Blue'), a monsoonal succulent, brings silver-grey leaves and texture to gardens.
Beaked yucca (Yucca rostrata), a monsoonal succulent, offers striking silver foliage and can get almost tree like in a structure.
Manzanitas

Xeric gardens specific to this region feature manzanitas, which are more adapted to summer-dry conditions. The scent of flaking manzanita bark on a hot summer's day is ubiquitous in West Coast gardens and landscapes.
Whiteleaf manzanita (Arctostaphylos viscida) offers striking gray foliage.
Common manzanita (Arctostaphylos manzanita), while a familiar sight in regional gardens, provides a gorgeous silhouette framed in bright bark.
Additional recommendations

Coyote brush (Baccharis pularis) flowers in winter, a treat to any native pollinators who weather the winter months to forage.
Chinese windmill palm (Trachycarpus fortunei) thrives better in areas around Portland than many parts of California.
Japanese barberry (Berberis thunbergii 'Orange Rocket')
Jerusalem sage (Phlomis fruticosa) and Turkish sage (Phlomis russeliana) flourish in heat conditions that manzanitas cannot stand.
Resources recommended by Sean Hogan
Going to the great public gardens:
Public gardens are an unbiased place to see how plants are performing in a climate.
San Francisco Botanical Garden at Strybing Arboretum
California Botanic Garden (formerly Rancho Santa Ana)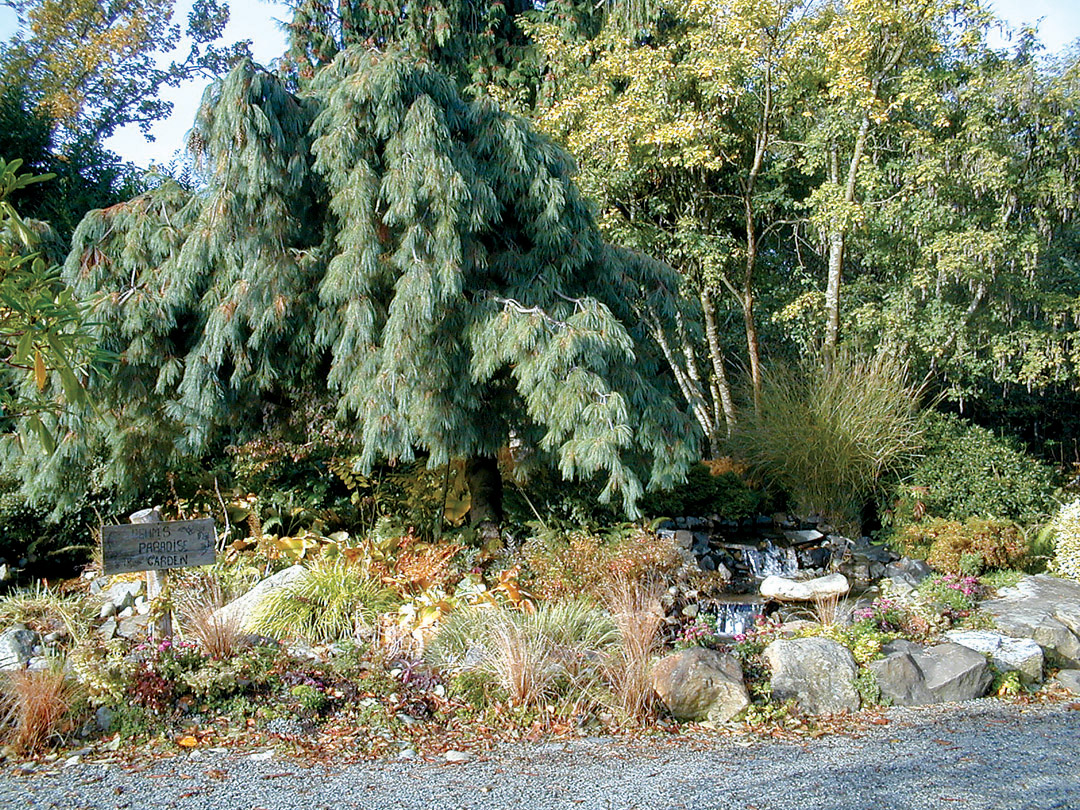 Use social media:
Consider engaging in a social media dialog:
Pacific Horticulture's Member Community Discussion Groups are an ideal place to banter about subjects such as:
Plant profiles and recommendations
ID (Identification) Lab
Reducing water use/climate-appropriate gardening techniques
Join the conversation here: https://pacifichorticulture.member365.org/sharingnetwork
Book Suggestion:
Gardening in Summer-Dry Climates: Plants for a Lush, Water-Conscious Landscape, by Nora Harlow & Saxon Holt (Timber Press) has lots of great information in it.
We wish to thank the gardeners who allowed us to use photos of their gardens:
John Kuzma
Argyle Winery
Cistus Nursery
Greg Shepherd
Mary and Lew Reid
Albers Vista Garden
Diane Fagan
Judy Adler