The amazing city-state of Singapore is a contrast of ultra modern, urban design and traditional culture. Nothing expresses this contrast better than the two large public gardens of Singapore.
The Singapore Botanic Gardens have been at their current site since 1859. Laid out in the English Landscape Movement's style by an Agri-Horticultural society, many of the features, such as the bandstand hill, ring roads, swan lake and the main gate, still remain. The Gardens were handed over to the British colonial government in 1874. In the following decades, Kew-trained botanists developed the Singapore Botanic Gardens into an important tropical institute, and today it is Singapore's first nomination for a UNESCO World Heritage Site.
More recently, the National Parks Board had a vision of Singapore as a city in a garden and they held an international competition to design a master plan to that effect. Gardens by the Bay opened in 2011, and is an amazing blend of horticulture and technology. Its ultramodern design includes two huge glass houses designed with no internal supports, which contain plants and trees from across the globe.
Seeing is believing when it comes to comprehending the iconic Super Trees at Gardens by the Bay. These giant metal and concrete structures, up to 16 stories tall, are sheathed in a skin of living epiphytic plants. An aerial walkway connects the trees and offers great views of the garden and of surrounding central Singapore.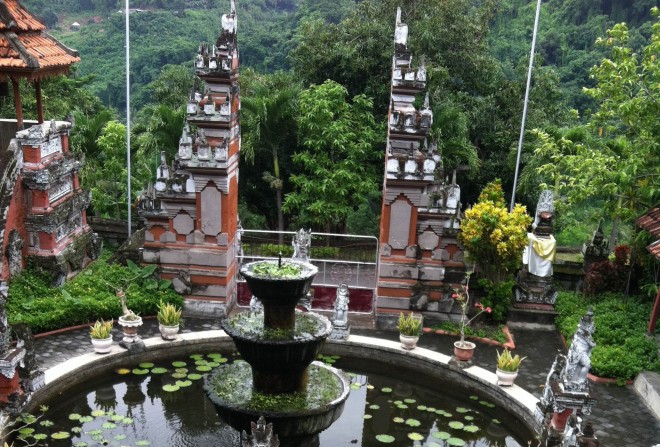 Due to its beauty, the climate, and its culture, Bali has long been a popular destination for travelers. More than one artist has visited and never returned home! The Balinese portion of our adventure includes stays in the beachside town of Sanur and the inland village of Ubud where we'll tour private gardens, villas, and museums, as well as visit ancient temples and palaces.
Made Wijaya's designs include many of the world's most famous hotels as well as private villas and estates throughout the tropics.  In addition to being a recognized authority on tropical garden design, author of several stunning design and garden books, Mr Wijaya is an entertaining host and storyteller. He has invited us to visit his home in Bali, a wonderful compound of buildings and gardens.
At Green Village we'll tour a community of one-of-a-kind custom bamboo homes completely constructed from bamboo, With almost no right angles, their organic shapes are both practical and beautiful.
Crafts are an integral part of Balinese culture, and Ubud is the crafts center of Bali. We'll sample the art and culture for which Bali is known as we visit workshops of modern artisans. Nadya has been living in Bali and designing beautiful one-of-a-kind clothing for many years using batik, painted fabrics, ikat, and unique trims from throughout Indonesia. We'll visit her inspiring home and studio surrounded by tropical gardens and filled with art and crafts. Our tour has also been invited to the studio of Tjok Agung Pemayun, Bali's leading indigo wizard, where we'll learn about batik and other of Bali's famous hand woven textiles. Later we'll meet American clothing and textile designer David Mendoza, who works with natural dyes and creates contemporary clothing for men and women in cotton, silk, and linen.
Discover the allure of tropical gardens in Southeast Asia and explore the contrast between ultra modern urban design and traditional culture.