Almost one year ago, on October 15th and 16th, 2016, the Pacific Horticulture community gathered for a horticulture summit in Santa Rosa, Ca. The Changing Times, Changing Gardens Summit was focused specifically on "exploring the power of gardens in the context of their natural surroundings." It featured nationally renowned speakers from across the horticultural horizon and offered visits to superb gardens that respect the region's watershed and other ecological forces and systems. It was described as being targeted at an audience of "anyone eager to support the environment within the context of engaging, lively and resilient landscapes."
Now those very landscapes we were gathering and learning in are on fire. The Luther Burbank Center, where we met, has sustained serious damage, as have many many homes, gardens, families, and businesses in the area. As a community of landscape, plant- and garden-loving people, our hearts go out to the entire region and their losses. Our hands will find ways to pitch in and help when and where we are able.
Fire is not new or foreign to the people and landscapes of California, and much of our native landscapes have co-evolved to live and even thrive with fire as part of the normal, healthy cycle of things. But these are not normal times and these are not 'normal' fires. More often than not throughout the west in the past decade, our fires are climate-change-fueled extreme fires, contributed to by a wide variety of human missteps, misunderstandings, and unintentional mismanagement. Like much of the extreme weather conditions affecting our entire globe.
This is exactly the time when we as gardeners, nature lovers and advocates need to continue to coordinate and collaborate. We need to deepen and expand our questions, our learning and our own understanding and advocacy.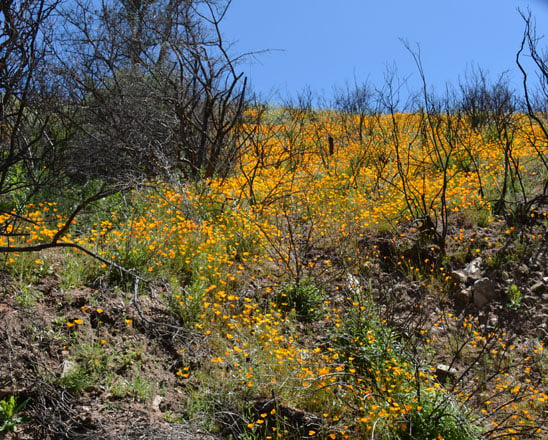 We need to continue to grow together in order to continue to grow the gardens – large and small, natural and cultivated – that we all love and find inspiration, solace, and hope in.
These are agonizing and yet teachable moments for us all.
Thank every one of you for your support of Pacific Horticulture and its work of education, acknowledging and appreciating the "power of gardens". The heartfelt, informed, passionate and dedicated work of the entire society and the community of engaged plant folk it represents is more important now than it has perhaps ever been.
–Jennifer Jewell, Vice President, Pacific Horticulture Board of Directors.