Inspiring Beautiful Gardens, Wildlife and Habitat Planting, and Drought Resilience
We are Wild Earth Art: a women-owned ecological art and landscape design firm. As licensed landscape contractors with artistic, ecological souls, we regenerate habitats, create transformative works of art, and build community through nature in the San Francisco Bay Area. We offer high-quality service to our clients, handling everything involved in designing and building our projects while centering our clients' visions and the needs of the land.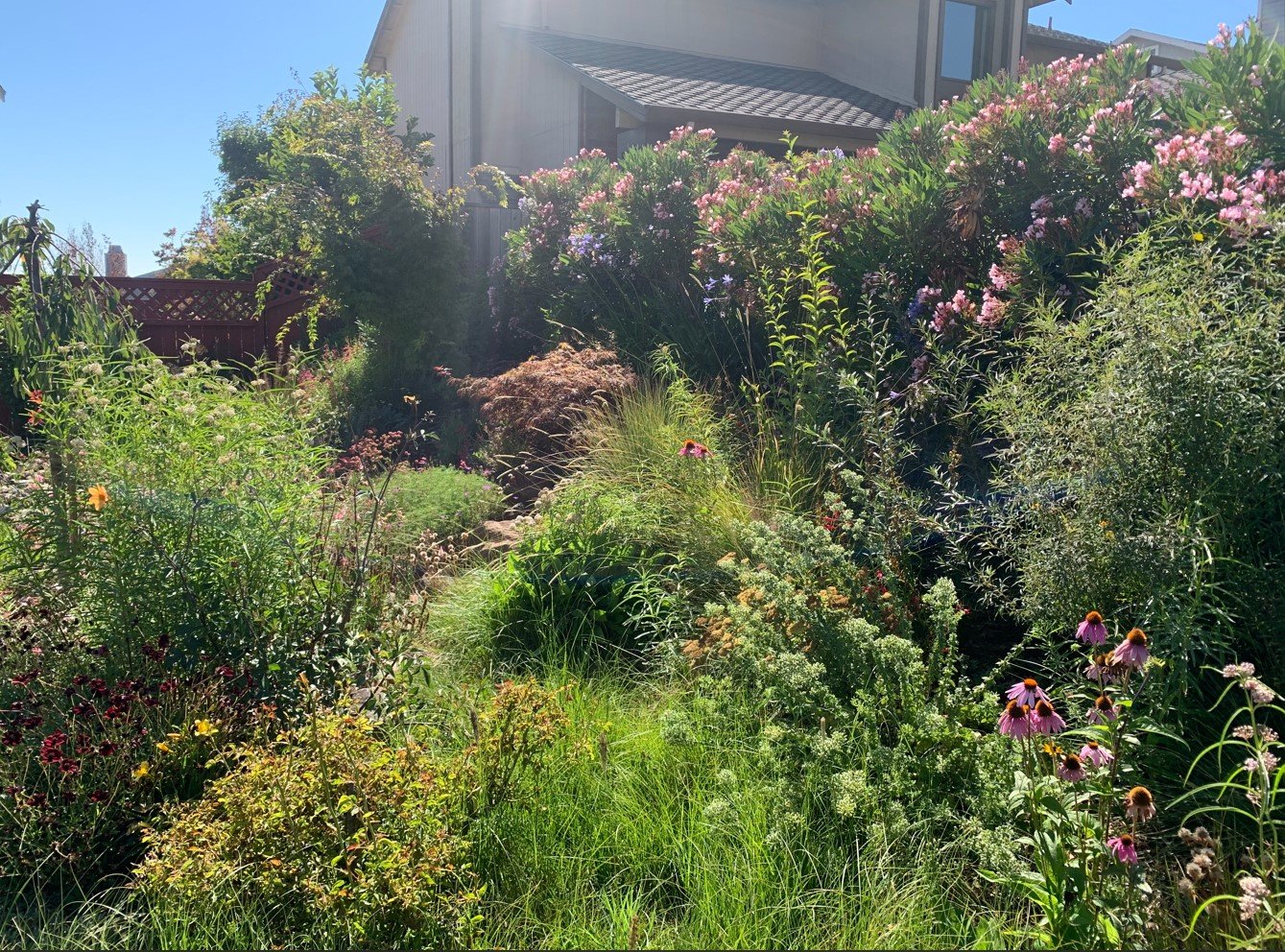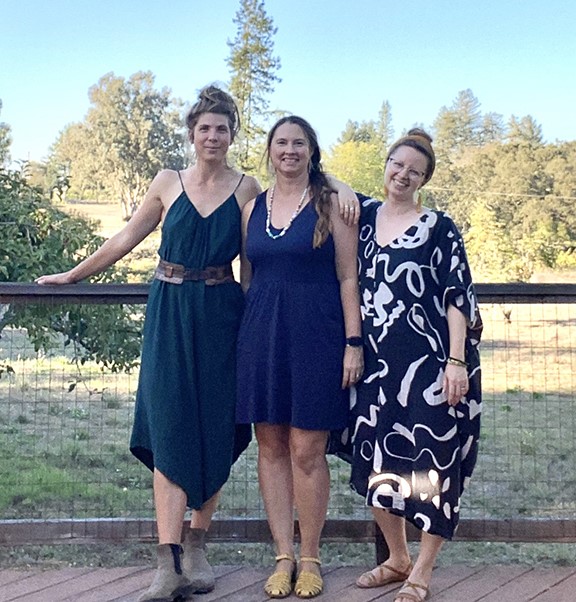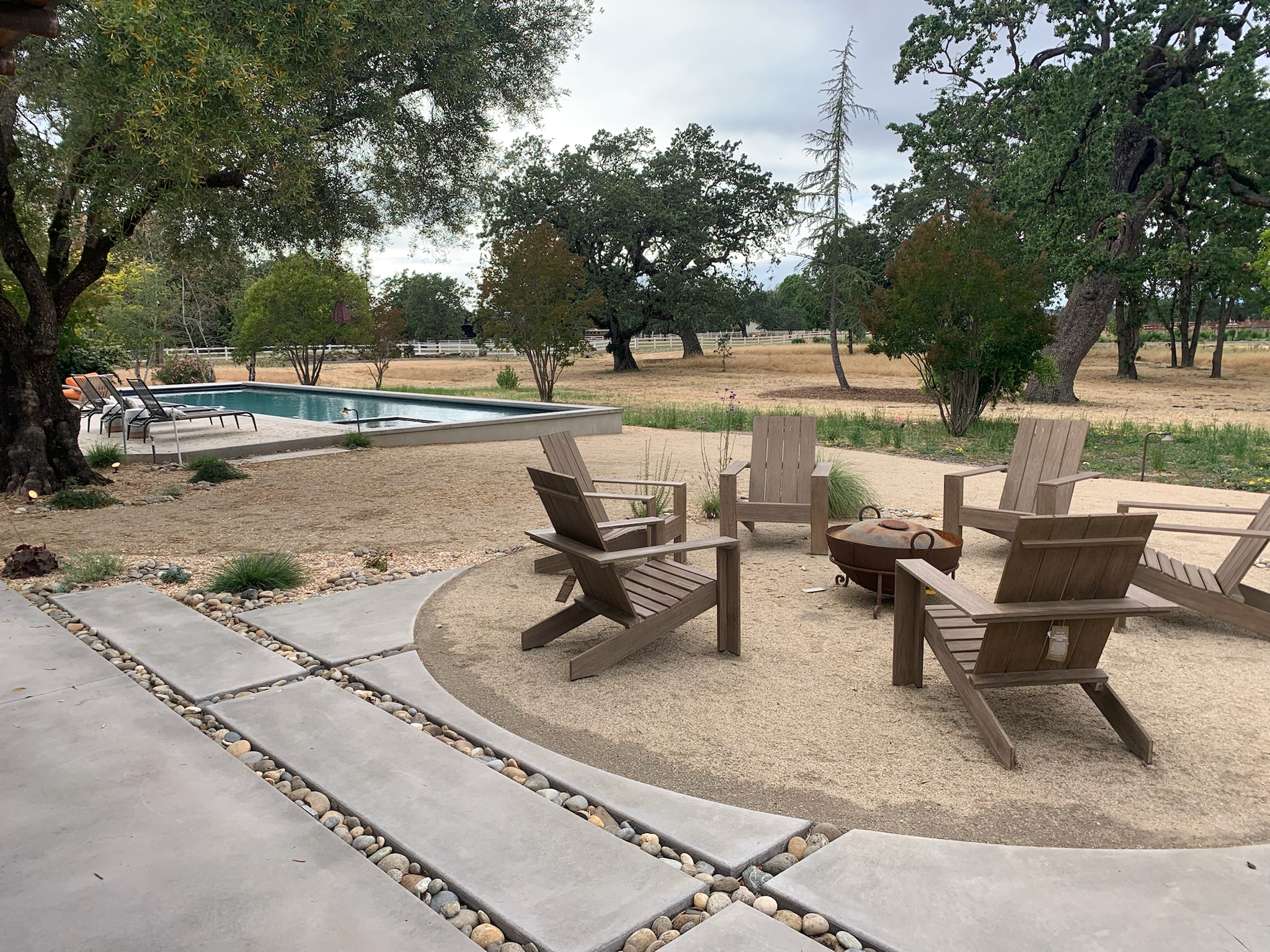 Our methods combine regenerative design, ecologically-minded materials, sustainable building practices, and a deep respect for the natural world. We take pride in creating extraordinary spaces and experiences that work with the earth and inspire connection with place.
Inspiring Beautiful Gardens, Wildlife and Habitat Planting, and Drought Resilience
What's the best gardening advice you ever received?
Gardening is all about reciprocity – It is an ongoing relationship with the garden that is in need of consistent communication, listening and responding to the land, plants, and animals.
Where do you find Inspiration?
Inspiration comes from time in nature, from our fine art backgrounds, from listening to the needs of the land, and collaborating with the visions and desires of our clients.
What is something surprising about your history?
Each of us has created naturally winding paths, continually following the streams of our passions that have woven together into this work. It's been fun to see how seemingly unrelated experiences and skillsets such as graphic design, textile art, color work in painting, or immersive art installations can inform our landscape design projects. Following passions or even "distractions" can be rewarding in unexpected ways!
What are you most proud of?
Being collaborative – within our design team and working together, and with working with clients desires into the realization of their dream gardens, all while bringing health and beauty back into regenerative landscapes.
What educational resources do you share?
We love to share anecdotes about our landscape design process and best practices on our Instagram! https://www.instagram.com/wildearthart/ We also have a blog on our website where we occasionally post longer-form articles: https://www.wildearthart.co/journal