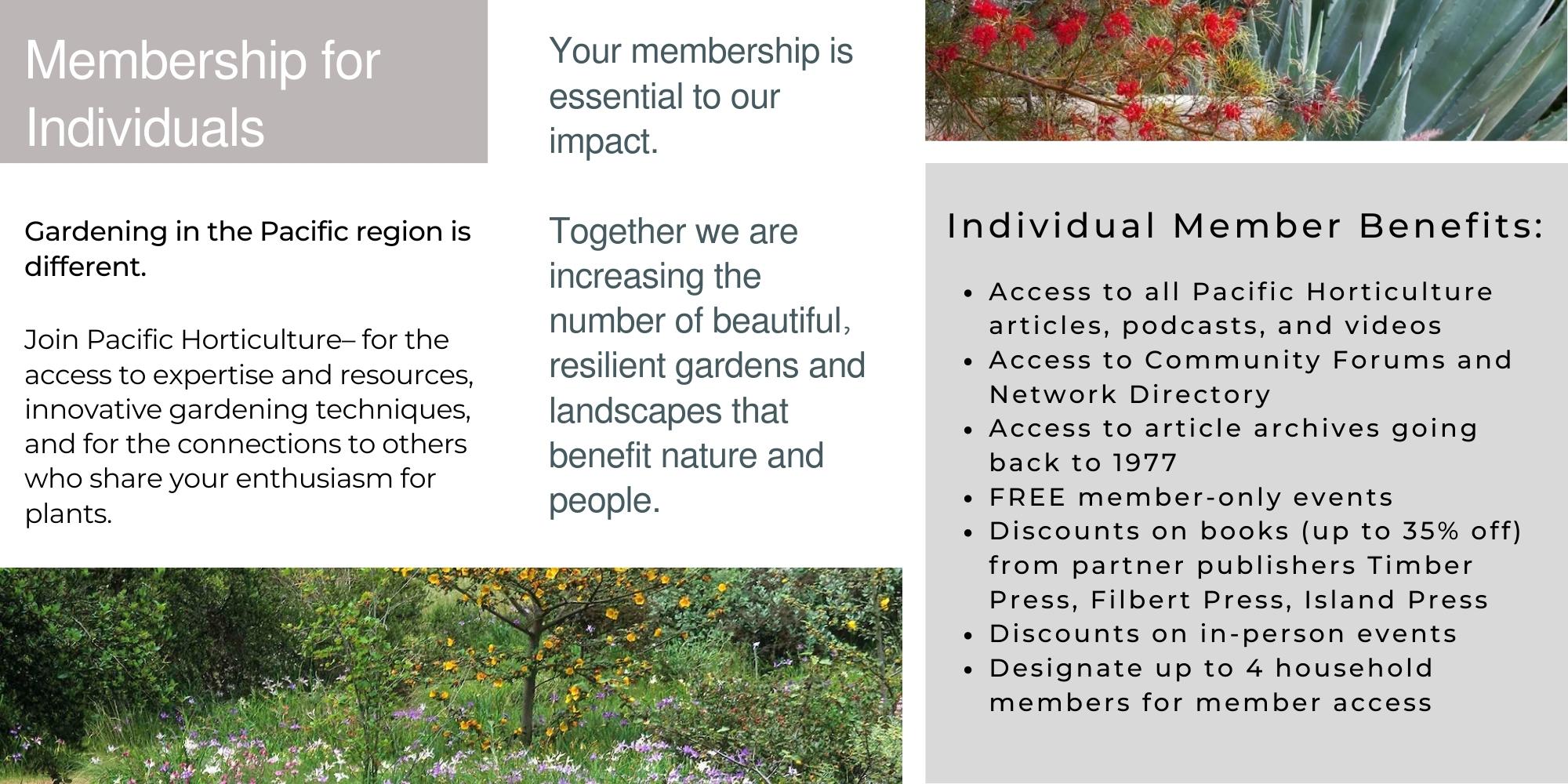 N – Membership (Nitrogen is essential) 
$50 annually  
Nitrogen memberships are perfect for individuals or households.
P – Membership (Phosphorous helps us grow) 
$15 annually  
Optional Pricing is for individuals self-selecting this membership as a student, emerging professional/transitioning to a horticulture field, or a person living in a financially limited household.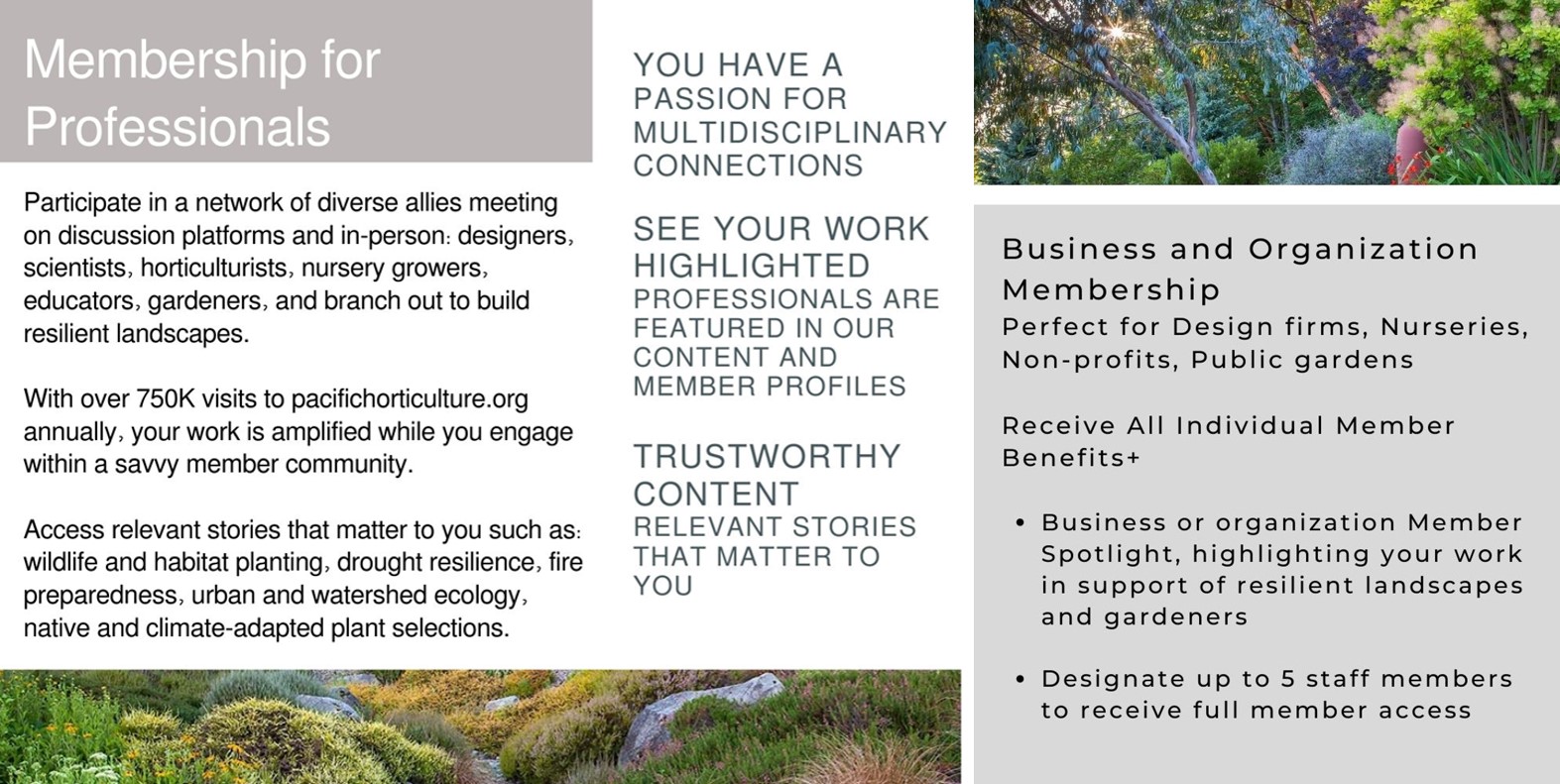 Business & Organization Membership 
$175 annually 
K-12 Educators Membership (Potassium and Teachers give a boost!) 
FREE 
For K-12 Educators teaching horticulture, a related biology field, or plan to directly utilize Pacific Horticulture content in a K-12 learning setting.  Under "organization" simply include the name of the school or teaching facility where you teach.
Gift Membership
Give the gift of Membership! N-Type Gift Memberships for Pacific Horticulture are now available. Click the button below.
Is your membership currently expired?
Our system will recognize your email address and provide you with an easy route to rejoin!
Here is how:
Select your Membership type. Enter your email address (the one where you receive mailings from us), click continue, and the system will send you an email with a link to update your account information and renew your membership!  
For business membership for more than 5 employees or for corporate partnership opportunities, check out our Sponsorship Page and contact office@pacifichorticulture.org 
Official Name & Tax Number 
Pacific Horticulture Society is a 501(c)(3) charitable organization.
Donations are tax-deductible as allowed by law 
Federal Tax ID 94-1684498 
 Your tax-deductible gift of any size helps advocate for the garden and its power to heal the environment and enrich lives by providing accessible educational information.