Designing for Year-Round Interest in a Mediterranean Climate Garden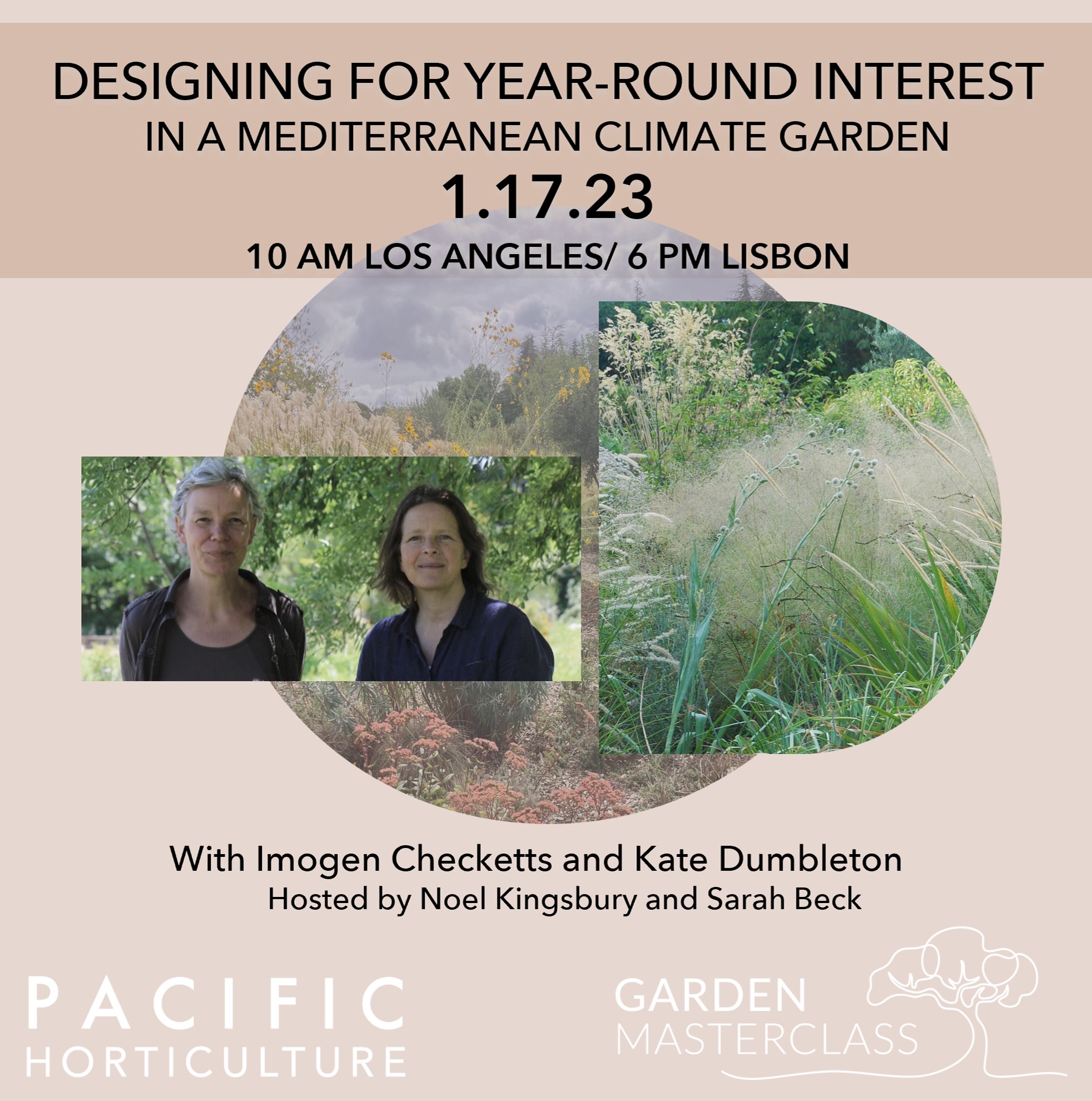 with Imogen Checketts and Kate Dumbleton, hosted by Noel Kingsbury and Sarah Beck
This 90-minute event includes bonus time for live Q & A
Tuesday, January 17, 2023
10:00 a.m. Pacific
$15.00 for Pacific Horticulture Members
$25.00 for Non Members (Become a Member)
---
Pacific region gardeners will find commonalities with the site, soil, and sensibilities of these incredible designer/gardeners in the south of France.
Imogen Checketts and Kate Dumbleton run a planting design business near Carcassonne in South-West France where they also have a small nursery of plants grown from their demonstration garden.
In this webinar, they will present a palette of plants for year-round interest that have thrived in their dry summer climate garden. There will be an emphasis on how they use colour, light, movement and structure to create gardens that are easy to maintain and require little or no watering in the medium- and long-term.
You will learn:
– A list of plants to use in a dry summer climate garden including grasses, perennials, shrubs, bulbs, ground covers and lawn alternatives;
– How to combine these plants in layers in order to create a planting design that changes and works as an artist's garden;
– Where these plants come from and how to prune and edit to help them thrive throughout the year;
– Which plants can work well in seasonal bouquets.
---
Live Q & A will follow a prerecorded portion of the presentation. All attendees will receive access to the recording.