Making an Automobile Donation to Pacific Horticulture is Easy!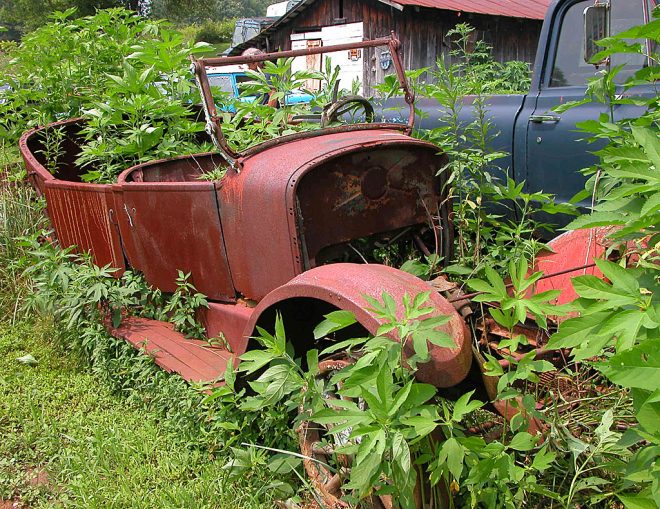 Pacific Horticulture | Vehicle Donation Program
Instead of this being your front yard, imagine a lovely garden and being assured in the knowledge that your donation will help Pacific Horticulture continue its mission to advocate for the garden and its power to enrich lives and heal the environment!
Think of it as recycling. You'll not only benefit yourself with a tax-deductible donation, but you will also benefit the planet!
To donate your used vehicle, use the form below or call the number provided. A representative will explain the details including tax benefits and same-day service.
Thank you for your support.
It's as easy as filling out the online donation form or picking up a phone and speaking to a live operator.
How it Works:
Call us at

855-500-7433

We will tow your vehicle at no cost to you!

Get a donation receipt and help our cause.
If you have any questions just call one of our friendly operators toll-free at 855-500-7433 seven days a week.
---
Image: "1922 Dodge" by dok1 is licensed with CC BY 2.0. To view a copy of this license, visit https://creativecommons.org/licenses/by/2.0/