[sidebar] Summit 2016
October 15-16, 2016
Luther Burbank Center for the Arts
Santa Rosa, California[/sidebar]
Join Pacific Horticulture for Summit 2016, a provocative and inspiring weekend in beautiful Sonoma County spent exploring ideas about gardens rooted in natural systems, regional culture, and local geography. Our featured speakers:
Saturday: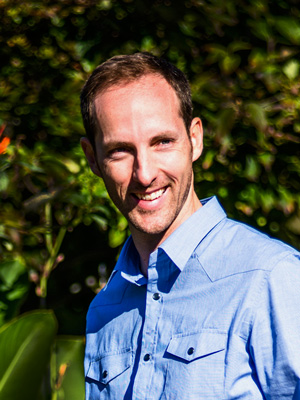 Thomas Rainer, Planting in a Post-Wild World: Designing Plant Communities for Resilient Landscapes
Perhaps the greatest challenge facing landscape designers today is the need to balance beauty with environmental concerns. Public institutions and private homeowners want plantings that please the eye and reconnect us to nature, but that also reduce chemical use, filter storm water, sequester pollutants and carbon, cool urban temperatures, and provide habitat. The answer lies in a radical turn away from conventional horticultural practices. Join landscape architect Thomas Rainer, a leading voice in ecological landscape design, to learn how plants fit together in nature and how to use this knowledge to create landscapes that are resilient, beautiful, and diverse. Both practical and inspiring, this talk explores a synthesis of ecology and horticulture—resulting in an intentionally designed and managed plant community where population dynamics are encouraged within an aesthetic framework. Learn real-world strategies for crafting communities of compatible species that cover the ground in interlocking layers.
Michelle Sullivan,Transforming Los Angeles: Reintegrating Nature into the City
Due to a protracted drought, a fragile water infrastructure, the realization of climate change and a growing population, Los Angeles is undergoing a rapid transformation. It has become imperative that we prepare Los Angeles by creating multi-use landscape systems that: treat and capture stormwater, restore riparian habitat, provide recreational and educational opportunities, and decrease the urban heat island effect. From the L.A. River to parks and gardens throughout the city, Los Angeles has been undergoing a renaissance doing just this—reintegrating nature into the city. Michelle Sullivan of Mia Lehrer + Associates will present current projects such as the L.A. River, Los Angeles County Natural History Museum Nature Gardens, and Vista Hermosa Park, which all utilize advocacy as a design tool to re-stitch nature back into the urban fabric, restoring ecological functions and improving quality of life.
Bob Hyland, Creating Bold Gardens: Environmentally Friendly Plantings that go BANG
Discover ways to design and create exuberant gardens—in the ground or in containers—that are nature-friendly and resilient. Portland, Oregon–based horticultural consultant and designer Bob Hyland illustrates how to inject drama and attention-grabbing spontaneity into your garden, no matter what its size. He'll discuss planting strategies and point out often-overlooked opportunities to "wow" gleaned from years of experience working with plants and people as public garden administrator, nurseryman, and garden designer. Bold gardens are an important and charismatic instrument for helping everyone, not just gardeners, navigate today's environmental challenges and lifestyle shifts.
Tom Fischer, Panel discussion moderator
As senior acquisitions editor at Timber Press, Tom has worked with many of today's innovative and thoughtful horticulturists who are reinventing how they design and maintain gardens.
---
Sunday:
Phil Van Soelen, Gardening with California Native Plants: Creating an Authentic Sense of Place
Phil Van Soelen grew to know and love California native plants after encountering them in grand wild places. Inspired and moved by landscapes both large and small, Phil began gardening with beautiful native plants in an attempt to create relationships that would evoke the same emotional response he found in the wilderness. Today, as co-owner of California Flora Nursery and a knowledgeable and captivating speaker, Phil encourages people to consider the use of native plants as a delightful gardening opportunity, rather than a limiting constraint, and an occasion to foster respect and a deep attachment to California's unique plant and animal biodiversity.
Marilee Kuhlmann, Implementing Inspiration: Taking Action
Improve your garden's ability to weather today's uncertain environmental conditions while still providing a beautiful outdoor space for relaxation, refuge, and productivity. Los Angeles–based designer and watershed activist Marilee Kuhlmann will share details about how a watershed garden functions. She'll illustrate how to integrate water-capture systems within the landscape to maximize available resources. Rainwater harvesting is fast becoming a necessity in Southern California not only to create a water supply for the garden, but also to help manage potential storm damage, regulate flooding capacity, and deal with pollution and water-quality issues. Marilee will look at ways homeowners can use traditional methods, as well as innovative new solutions, to correct landscape management mistakes and enjoy the abundance soil can produce when properly hydrated.
---
Don't miss this exciting opportunity to gather with a community eager to support the environment within the context of engaging, lively, and resilient landscapes. Program details and registration information here.