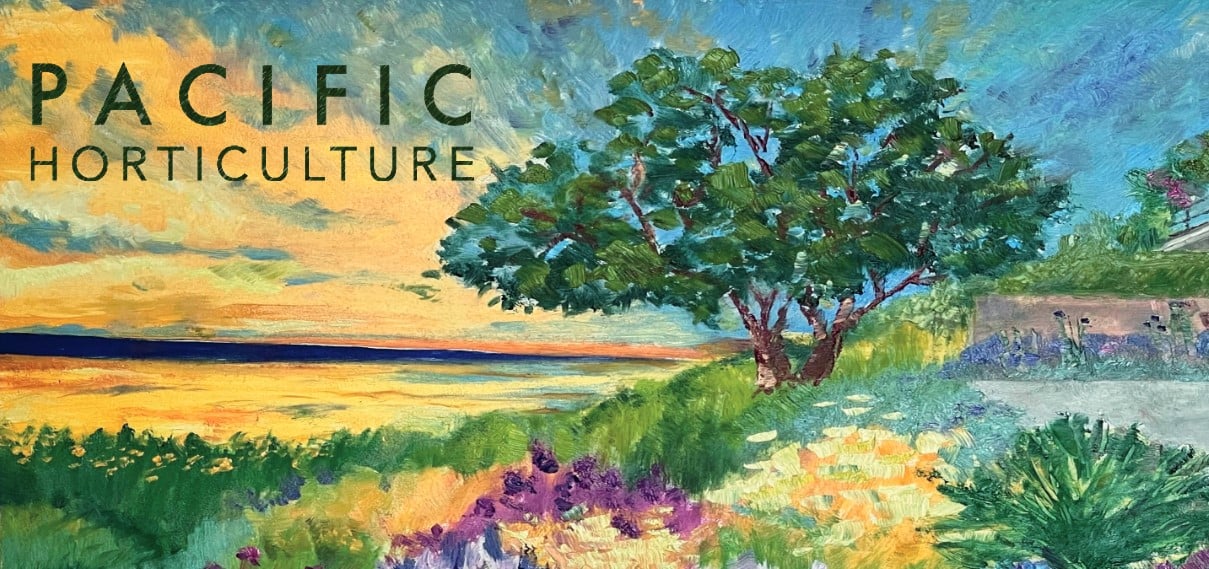 A Successful Year
With your support this year we were able to bring you great information on gardening for biodiversity and proven drought and climate resilient plant recommendations from regional experts. There were many moments of inspiration, hearing from visionary voices on the Garden Futurist podcast, panel discussion events, or the latest articles demonstrating that beauty and human health are critical to green infrastructure. We hope you connected with us at an in-person event and there will be more opportunities soon.
We have a lot in store for the coming months, with the release of new member benefits including special plant recommendations features, improvements to searchability within our articles and resources, and many new ways to seamlessly connect with a network of Pacific region plant people like you.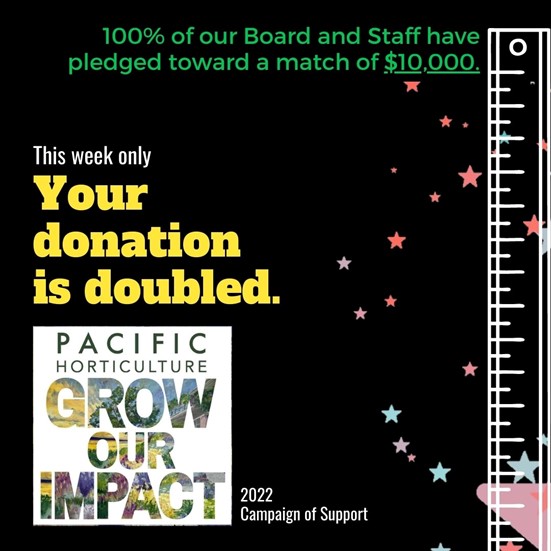 Together, we are increasing the number of beautiful, resilient gardens and landscapes that benefit nature and people in the Pacific region.
Will you help us grow our impact?
How to support
We deeply appreciate your support in any tax-deductible gift amount that is comfortable for you. 
Join the Chair's Alliance
Please consider taking a leadership role in supporting Pacific Horticulture this year. You can do this by contributing $1,000. or more now and become an honored member of our Chair's Alliance for Giving.
Prefer to use a Stamp?
Checks may always be written for tax-deductible year-ends gifts and sent to:  Pacific Horticulture, P.O. Box 5995, Berkeley, CA 94705

Purchase Wall Art & Gifts: Sustainable products that support a cause you believe in.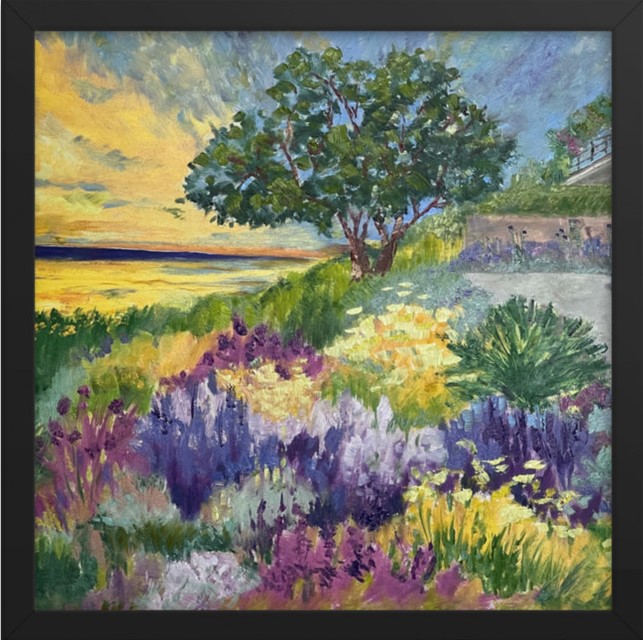 Purchase a Pacific Horticulture Gift membership: Click Here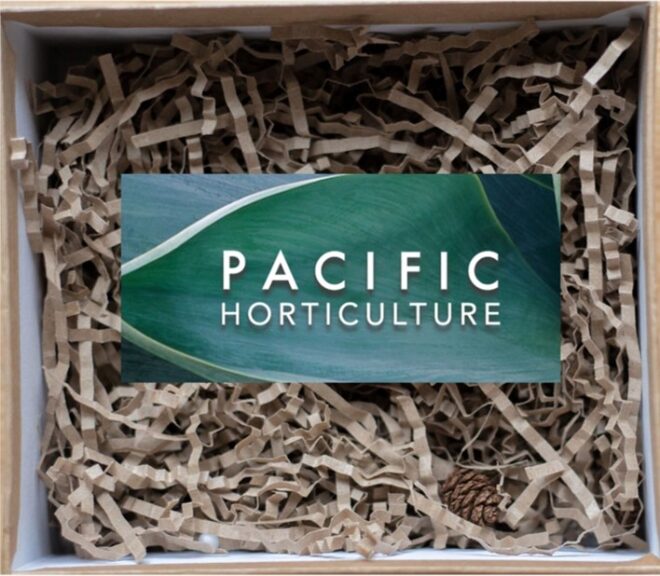 Not a member? Become a member today
---
Official Name & Tax Number
Pacific Horticulture Society is a 501(c)(3) charitable organization.
Donations are tax-deductible as allowed by law
Federal Tax ID 94-1684498